Skip to main content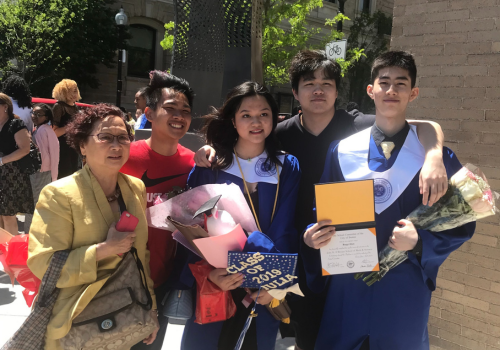 I came to the United States when I was nine and I have spent most of my life in Boston. I'm the first one to attend college in my family and it's expected that I will graduate, get a job and be successful.
At first, I thought college would just give you the money you needed. I had no idea I would need to fill out forms and provide tax information. It felt like once I filled out one form there was another one I forgot – I was happy that uAspire advisors were easy to contact.

When I was applying for college, the advisor went step by step with me through the process. She helped me one-on-one and I got everything filled out.
I was nervous knowing it was like a lottery – you fill out your forms and then you must wait to see how much money you get and then whether you have to pay for college or not. The process can be nerve-wracking.
Working with my advisor gives me relief to know somebody is helping me and that I have someone to go to with questions. They also message me when there's a due date coming up and send me resources. It's made me more informed about how college processes work.
Now I'm a senior at UMass Boston studying information technology. It feels good that I can show off that I'm the first to go to college. Because my parents didn't go to college, I feel like I have the responsibility to carry on and then teach my sister what I learned so she can go to college as well. I don't know where I'll be 10 years from now but I hope to have a lot of money so I can pay my family back – not because they want me to, but because I want to.

Jingyi attends UMass Boston.