Skip to main content
Careers
Join the team that makes a difference in the lives of students across the country.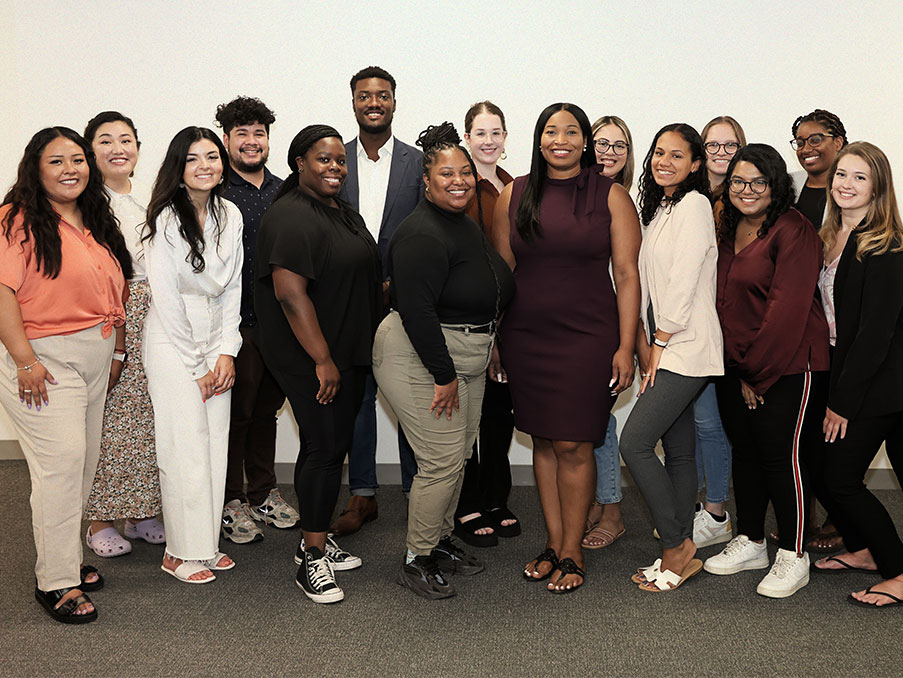 Each of our staff members cares deeply about our mission and also about each other. Together we celebrate our successes, honor our lived experiences and identities, and collaborate to solve tough challenges.
Our Culture
---
To support uAspire's staff in achieving our mission we've created an organizational culture that centers race equity and meets folks where they are.
Center race equity
We understand that there are deep systemic inequities in all levels of our organization and work to address and remove inequities.
Prioritize authentic relationships to support collaboration and encourage open and honest conversations that build trust over time.
Foster growth and learning by providing folks the opportunity to deepen their knowledge and progress towards expertise in their roles.
Promote equitable opportunities by prioritizing consistency in our practices and transparency in our decision-making.
Meet folks where they are
As a remote-first organization, we encourage remote work when possible for all positions, and strive to maintain a strong culture in a virtual environment.
Encourage community-building by providing opportunities for staff to connect during organization and staff-led events
Develop people managers through ongoing training and resource-sharing, helping to build a strong foundation for their teams.
Invest in technology and tools to make our work seamless and impactful across the organization.
Benefits
---
We aim to provide a comprehensive benefit package that allows our staff to meet their short and long-term needs:
We provide funds to further staff members' growth outside of the workplace.
uAspire offers three weeks of paid time off in addition to 15+ paid company holidays.
uAspire covers 75% of health insurance coverage, full deductible reimbursement, dental, vision, and health reimbursement accounts. Headspace is free for all to support mental health.
After your first year with uAspire, we contribute 5% of your salary to your retirement account, no matching required.