Skip to main content
Student Advising
We support students to access financial aid and navigate postsecondary systems.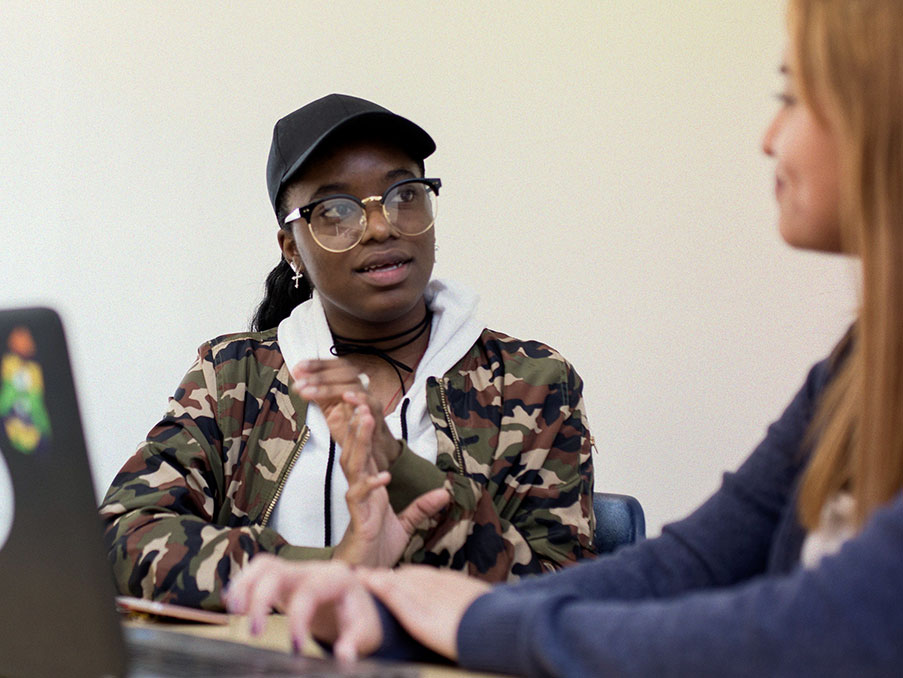 Core Advising Programs
---
Whether we're providing in-person support, text advising, emergency aid, or online events and tools, uAspire is committed to meeting our students where they are to access postsecondary education so they can live the life they envision for themselves.
Afford Program
Students in the Afford Program receive robust, individualized support in their high schools and over text messaging to apply for financial aid, make financially informed college decisions, and successfully enroll.
uAspire advisors supplement high school counselors and other community-based organizations who depend on uAspire to help with the financial issues related to college.
Grade 12
Identify financially safer college options
Complete financial aid applications
Review Student Aid Report
Complete verification
Review and compare financial aid offers
Appeal financial aid due to income or circumstance changes
Summer
Finalize enrollment decision
Manage loans
Access on-campus resources
Pay first-semester tuition bill
Estimate indirect expenses
Succeed Program
Students continue to work with an advisor in our Succeed Program to secure financial aid and manage college costs to persist and ultimately complete their degrees.
Through scholarships and emergency aid we provide students with funds to cover tuition bills and unexpected expenses.
College Years 1-4
Cover tuition and fees each term
Have a plan to cover indirect expenses
Renew financial aid applications
Complete verification
Manage student loans
Understand Satisfactory Academic Progress and complete appeals
Plan for summer classes, transferring, and graduation
College Affordability Advisors
---
A unique combination of educator, coach, and advocate, uAspire advisors offer hope and encouragement as they support students to navigate systems that, despite a mission to the contrary, often hinder their success. Advisors' financial aid expertise is matched by their ability to connect with students and build trust, whether face-to-face or miles apart over text-message.
Customized Student Support
---
In addition to our Core Advising, uAspire partners with education institutions, systems, and districts to strengthen student support and bolster staff capacity with targeted interventions.
Different virtual engagement options–help desks, Zoom advising meetings, and virtual events–deliver expert, individualized guidance so students and families can apply for financial aid, make financially informed college decisions, and successfully enroll in a postsecondary pathway.