Skip to main content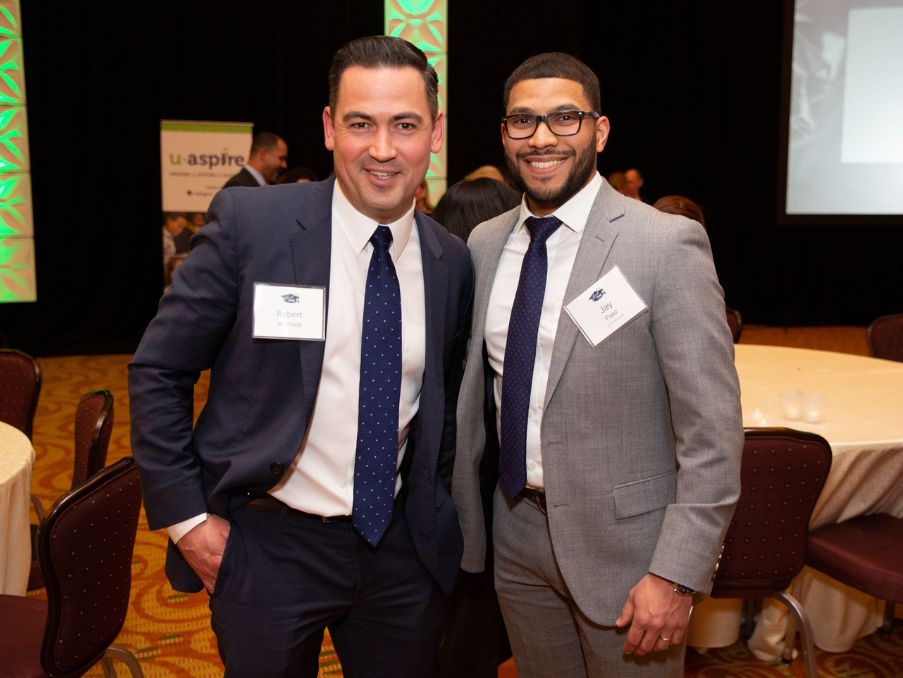 Education was always important in my family. My parents didn't go to college, so it was very important for them that my siblings and I do well in school and find a path to get to college.
Although apart at the time, my parents always reminded us that there was a future beyond what we were exposed to in our neighborhoods, and even in our schools, and that our future could be much brighter than their own.
Applying to colleges and financial aid was a nightmare. I was terribly nervous because I knew that somehow, someway I needed to make it to college. I just didn't know how. I was in a maze and didn't know where to start. I started poking around online, but it was never really clear how to apply for college and I certainly didn't have the resources at home. It was three boys, we lived with my mom. Neither of my parents speak English so that was certainly a barrier. My school didn't really have the resources to help students with just two counselors for a large student body. It wasn't until I found uAspire that I got support.
I remember our first meeting, it was in the computer classroom on the first floor where I met Elsa, my uAspire advisor. She basically laid it out from start to end: this is a college application, the process of applying for financial aid, what it meant, explaining costs, the difference between going to a state university versus going to community college, and all of the requirements of the FAFSA, which I had never heard of. I couldn't do it on my own, that's for sure. All I knew was that Elsa was going to help me get that done, and she did.
I applied to quite a few schools. I didn't know what I was going to be able to afford. I didn't know where I was going to get in and Elsa was adamant about my applying to multiple places to see what I could get for financial aid and then go off of that. Elsa was there to go over every financial aid package and explain what each meant. To avoid large amounts of debt, I chose to attend a community college first, then proceeded to complete my college career at a 4-year school.
All throughout college, Elsa was there to help and advise me. I knew the time would come when I would have to pay all the money back, so I began to save for it. I worked while attending school full time. As difficult as it was, it didn't compare to the struggle I saw my parents go through to give us the best that they could. It was one of the many perspectives that always kept me motivated. I am now in the financial services industry and I do private wealth management.
Without Elsa's support, I strongly believe that my chances of going to college after high school were slim. Elsa was not only my financial aid advisor; she took a sincere interest in my life, where I came from and my dreams for who I wanted to be. The great thing is that she was also able to help my brother in the same way.
My college degree represents the struggles my parents endured to give my siblings and I hope for our future. It represents the mutual love, support, and motivation of my siblings. It represents the prayers from my wife before big exams during my last few years of college. It represents individuals like Elsa whose determination to help me is a gift that I can never repay. It represents students from all backgrounds who find themselves in similar circumstances.

To them, my advice is to seek help, don't be shy about it. Don't feel as though you're not worthy enough to attend or even attempt to go to college, and seek advice. When Elsa gave a presentation at my school about what she does, it was like, "this is what I've been looking for."' It was certainly a godsend, but it definitely took my initiative to seek it out and figure out how to do it. If you know a teacher, a counselor, a nonprofit where they help students get to college, ask them. Get their name, email, number. Call that person and see what they can do to help you. I know that for myself, that journey began when I made the decision to meet Elsa at the computer lab to simply ask, "how do I start?" It is a decision that changed my life completely.