Skip to main content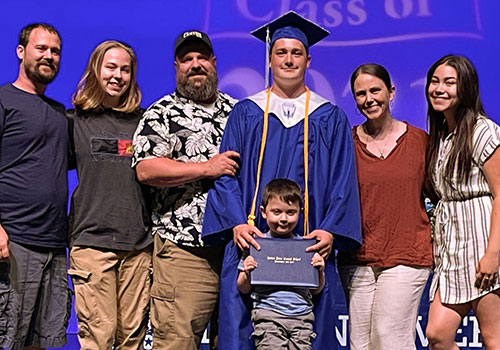 I've always been academically motivated. I've kept basically straight A's throughout all my schooling. Still, when it was time to plan for college it was stressful thinking, "How am I going to pay for this? Am I going to have the grades? What am I going to study?" But I was optimistic. My mother was very helpful throughout the process. She helped me figure out the FAFSA and GI Bill, and she also connected me with uAspire.
All the advisors I've talked to have been supportive and super friendly and they respond very quickly. I am not always the best at responding but when I have a question it always gets answered and they send me reminders about when due dates are coming up and stuff and that helps keep me in check with my financial aid.

Edward attends SUNY College of Technology, Canton.