Skip to main content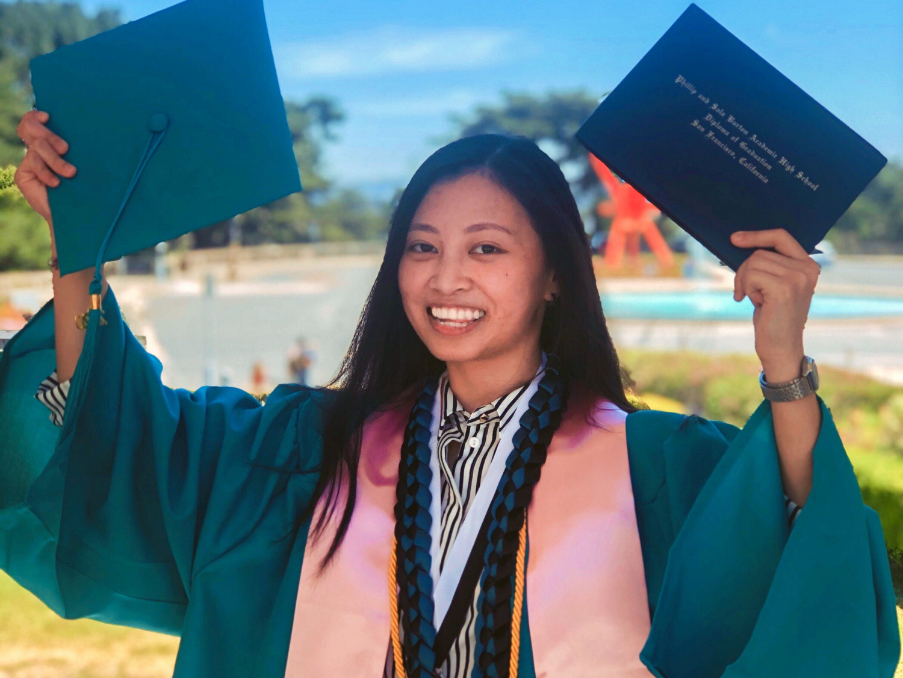 Growing up I had to figure a lot of things out on my own because my parents didn't know English that well. When I was introduced to uAspire during my junior year of high school I utilized the advisors because I had nobody else to rely on.
My advisor prepped me on what to expect when I was receiving financial aid and how to fill out my financial aid applications. They also educated me on loans because I didn't know the difference between a subsidized and unsubsidized loan. It was really helpful to have the information.
Covid really came out of nowhere and throttled the whole year. My advisor was able to give me moral support and help me weigh my options. I ended up taking a gap semester that allowed me to work and save money. I also found a place to live and some housemates that I love.
I feel prepared and confident about continuing school because I know I have help. Being able to finally move out and pursue my education means so much to me. It was definitely a wave of relief and I just settled in so seamlessly and that's all due to the fact that my advisors were there to help me out.
Working with Aspire made me more confident in myself and confident in my abilities. I struggle to envision myself in the future–I like to live in the moment–but I do feel prepared for what comes my way. I am just really proud to be here.
I'm so grateful and thankful for all the help that they've offered me, all the questions that they've answered for me, and the support. I wish to return the same.
Sarah attends California Polytechnic State University.