Skip to main content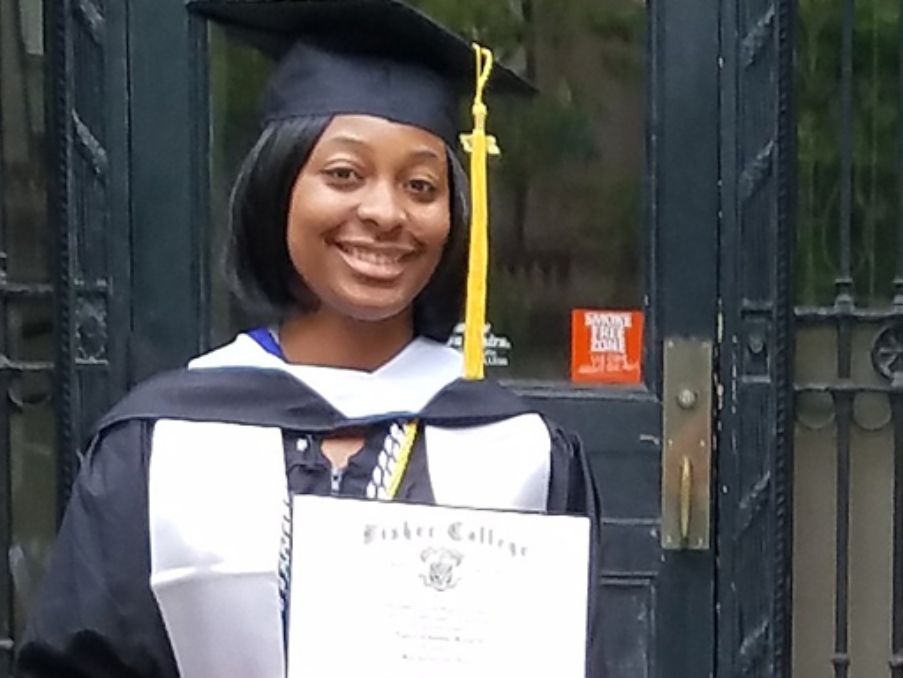 Growing up, I knew I was going to make college happen. But there was always this lingering question, how am I going to pay for college? Can I afford it?
My uAspire advisor was instrumental because, coming from a family where no one else had gone to college, I had a lot to learn about the timeline, process, and my options for financial aid. Kristin crunched the numbers with me. She broke down what the different schools gave me, the types of loans, and what I would pay out of pocket. She showed me how much it would actually cost while I was in college and after I graduated.
Kristin also helped my mom and me figure out if it was affordable to live on campus. Unfortunately, it wasn't. I remember being in tears, but after weighing the pros and cons of commuter-student life, I was able to accept this reality. Kristin showed me how I could still take advantage of on-campus opportunities, while saving thousands of dollars.
After four years commuting to Fisher College, I graduated in 2017 with my bachelor's degree. And, though my life was flipped upside down by the pandemic, I'm very proud to say that I graduated with my master's degree in social work from Simmons University this spring. Today, I work for a nonprofit providing individual and group therapy to kids. Thankfully, I'm able to put my degrees to use right now.
uAspire's work is crucial for first-gen college students like me. You're thinking about going to college, but you don't know how to navigate the whole system. It's not easy, and you need people to help you along the way.