Skip to main content
Blog
Supporting Students Before the FAFSA Opens
October 20, 2023
By Karen Wilber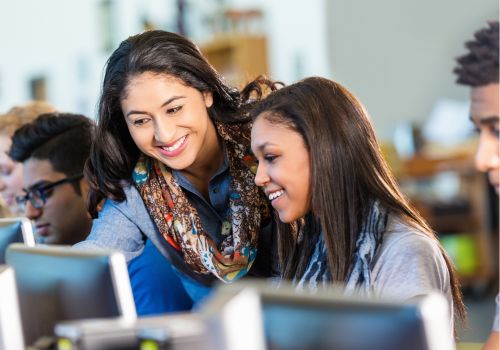 As we wait for the new FAFSA to open in December, there are many ways to support students now and to prepare for the coming changes. Keep reading for steps and resources to share with your students and families – and remember to sign up for uAspire's free financial aid events for counselors and college access providers.
1. Ensure students and families create their FSA IDs at least three days before starting the FAFSA.
It takes up to three days for FSA IDs to be confirmed with the Social Security Administration, potentially longer for those without a Social Security number. A confirmed FSA ID allows for IRS sharing of federal tax information, reducing the number of tax questions to make submitting the FAFSA easier and faster.

This will be the first year that parents who don't have a social security number will be able and need to make an FSA ID. Check here for forthcoming information about this process so you can assist parents.
2. Support high school seniors by discussing post-high school options, building college lists that factor in affordability, and finding and applying to scholarships.
Let your students and families know that uAspire regularly updates our resources and hosts free financial aid events throughout the year.
3. Plan and host financial aid events
For high school students, host FSA ID events in the fall, and start planning for January FAFSA events to increase completion given the shorter FAFSA window this year.
For postsecondary students, host workshops this fall on maintaining financial aid throughout college and on the coming FAFSA changes, particularly the new requirement for students to invite their parent(s) to complete their section of the FAFSA. Let students know that winter break is a good time for them to complete the FAFSA with their parent(s). Additionally, there are situations where students may see a decrease in financial aid and they should speak with their financial aid office to prepare for any reductions to their financial aid.
Follow us on @uAspire for updates about our resources and events!