Skip to main content
Blog
How to keep your financial aid throughout college
March 1, 2023
By Karen Wilber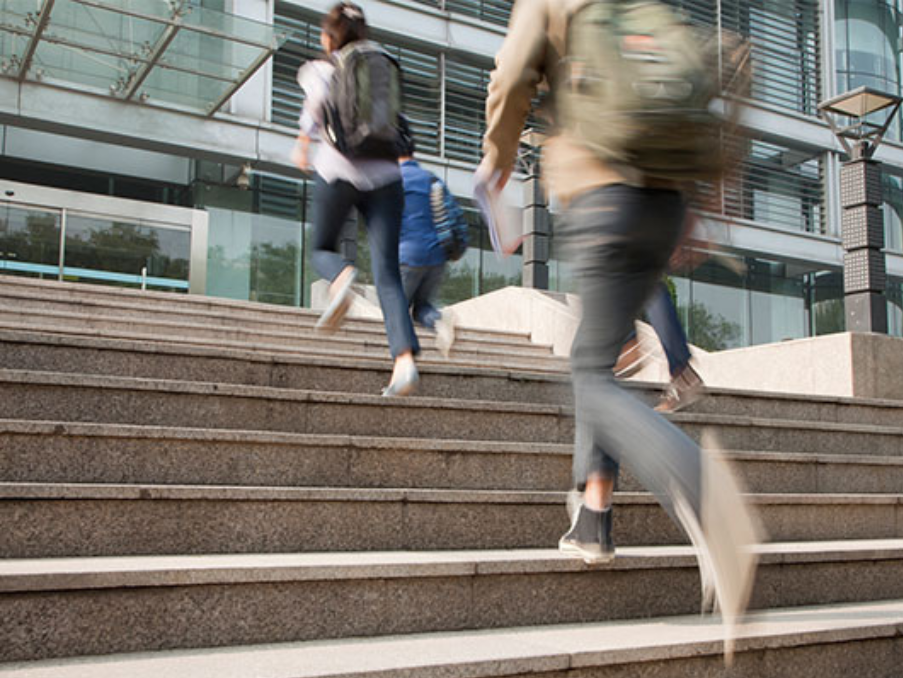 There are several steps college students need to complete every year to continue receiving financial aid! We've broken these down into three parts: 1) reapply for financial aid every year, 2) know how your grades and classes impact financial aid, and 3) seek out help in difficult times.
Reapply for financial aid every year
Know your deadlines
Remember, you need to complete a new FAFSA each year of college! Some schools just require the FAFSA; others have additional requirements. You should be able to find the forms you need to submit and their deadlines on your college's website, in an email reminder, or in your to-do list on your student portal. If you can't find it, email or call the financial aid office to ask what you need to submit by when.
Check your school email and portal regularly
Know how your grades & classes impact financial aid
Check if your GPA is below 2.0
If your cumulative GPA drops below 2.0 or if you've dropped/withdrawn from several classes, you may not be meeting a requirement called Satisfactory Academic Progress (SAP). If you don't meet SAP, you may not be eligible for financial aid for the upcoming term. However, it's possible that you may be able to continue to receive financial aid if you submit an appeal letter. If you're concerned about your GPA or meeting SAP, reach out to an academic advisor at your college for help and ask about the deadline and process to submit your appeal.
Check your scholarship requirements
If you're receiving a multi-year scholarship either from your college or an outside scholarship organization, know that some have GPA requirements. Look up what GPA your scholarship requires, and if your GPA drops below that, reach out to the scholarship administrator to ask if there is an appeal process so you can receive that money for the next year.
Get support before dropping one or more classes
If you're thinking about taking time off from school or dropping one or more of your classes, contact an academic advisor and the financial aid office first. Dropping a class can impact your financial aid and can potentially cost you money, so always talk to the school before you finalize your decision.
Meet with an academic advisor regularly
Meeting with an academic advisor regularly to help you plan out your classes can save you money in the long run since it can help you graduate sooner. Make sure to email or schedule a meeting with an academic advisor at least once a term, especially when it's time to register for classes.
Seek out help in difficult times
Seek help if you're facing financial challenges
Many students face financial challenges and there are resources available that may help. Your school may have emergency funds or other resources if you're having a hard time paying for food, housing, transportation, books, etc. Reach out to the financial aid office or an academic advisor to ask what resources are available at your college, and review other online guides for support.
Ask about your options if you need to take time off
Some students need to take personal, medical, or other leave during college. If you're considering taking time off, meet with an academic advisor or the financial aid office to ask about your options so you can decide what's best for you.
Following these steps will help ensure your financial aid continues each year. Just know that if you find yourself confused or unsure about a deadline, policy, or what to do in a certain situation, that it's completely normal and understandable! There are so many things to learn about college and the financial aid process and it can get complicated. But you're not alone. Ask for help, contact the financial aid office or an academic advisor at your college – they're there to support you.