Skip to main content
Blog
What should I do junior year to prepare for college?
July 1, 2023
By Megan Lehr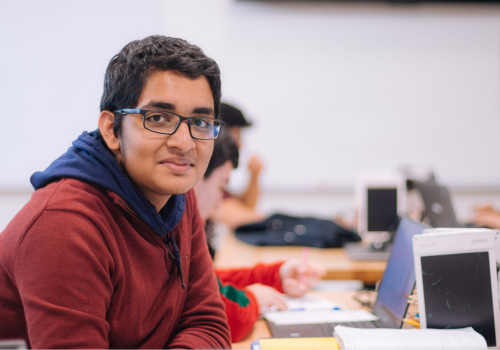 If you're planning to attend college, junior year is the perfect time to start preparing to go. Here are some steps you can take now to help you feel ready for college.
Decide where to apply
Research colleges
Choosing which colleges you want to apply to is an important first step. Although there may be some colleges that interest you already, the options are nearly endless. Your high school may host college fairs, which can be a great time to explore some of your local colleges and start considering major, academic programs, location, campus culture, and cost. Beyond fairs, using the College Scorecard is a great way to research colleges and start building your college list..
Build your college list and identify financially safer schools
You can even use the College Scorecard to help you identify some financially safer schools! Financially safer schools are schools that you are likely able to afford, have a good chance of being accepted, and have good outcomes for their students. We recommend that you include 1-2 financially safer schools on your list.
Start the financial aid process
Talk to your family about paying for college
Have conversations with your family about what resources you have available to help you pay for school. Talk to them about if you have any savings or a 529 plan you can use and how much they are able to contribute to your education. These early conversations are important so that you and your family are aligned about what resources are available to help pay for college.
Create your FSA ID
You and at least one of your parents will need an FAFSA ID to complete the FAFSA. This is a username and password you will use to submit the FAFSA and complete other financial aid tasks throughout your time in college. Creating one now will help ensure you are ready to start the FAFSA when it is available.
Prepare to submit financial aid forms
Be sure to check the schools on your list for their financial aid requirements. Some colleges require the CSS Profile in addition to the FAFSA, and some states have their own state aid application you can fill out as well. Submitting the FAFSA allows you to receive financial aid to help pay for college. uAspire's FAFSA checklist can help you start thinking about and collecting the information you will need to apply for financial aid your senior year. Some information you may want to gather includes your and your parents' 2022 tax forms, social security cards, green cards, and amount in checking and savings accounts. If your colleges have additional financial aid requirements, be sure to complete those as well. If you want more information about financial aid, check out our Affording College 101 presentation.
Apply for scholarships
Scholarships are an important part of covering the cost of college and starting early is crucial. There are some scholarships that you can begin to apply to starting junior year. Use uAspire's guide for some scholarship search engines and helpful tips to get started.
Seek assistance
This is probably your first time going through the financial aid process, but there are people available to help who support students like you every year. School counselors, financial aid offices, and your uAspire advisor are great resources to reach out to.
Follow these steps during your junior year of high school, and you'll be in a great place to jump into the college going process as a senior!