Skip to main content
In the Media
How To Compare Financial Aid Offers In The Age Of Covid-19
April 6, 2021
By Brianna McGurran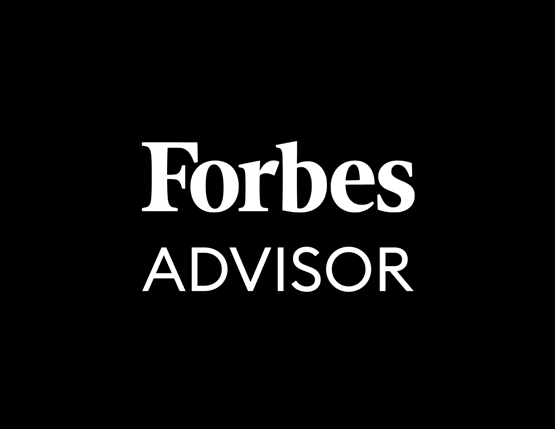 When you receive a financial aid award letter from a college that's accepted you, excitement can quickly turn to confusion. Colleges typically don't use a standardized format to present the types and amounts of financial aid that you qualify for. In fact, your offer may not be an "award" at all; it can include loans that you have to pay back.
That makes it crucial to understand all the information in your financial aid award letter and to compare it accurately with those of other schools. If you experienced a change in your financial circumstances during the Covid-19 pandemic—or your school is struggling to get students to enroll—you also may have room to ask for more aid. Here's how to do it.
Understand the Types of Financial Aid Available
Since schools don't always make it easy to recognize what's free aid, what needs to be paid back and even what your total costs are, it's often up to families to identify that information for themselves. Here are the important items to look for when you receive a financial aid package:
Expected family contribution. This is the amount the school has determined your family can pay for college costs, based on financial data in the Free Application for Federal Student Aid (FAFSA), the CSS Profile and/or the school's own methodology.
Scholarships and grants. This is financial aid that doesn't need to be repaid, and it can come from the federal government, your state or your school.
Total net price. Similar to out-of-pocket costs, net price is the amount that attending the school will cost you after accounting for scholarships and grants.
Federal subsidized student loans. The cheapest loan option. These federal loans come with generous repayment programs and an interest subsidy, which means the government will pay the interest as it accrues during certain periods. Subsidized loans are a type of need-based financial aid, so only students with financial need qualify for them.
Federal unsubsidized student loans. Unsubsidized federal loans are available to all students, and while they don't include an interest subsidy, they do offer low interest rates and generous repayment terms.
Institutional student loans. These are loans made directly by the college, which are usually private student loans. While their terms can vary, they may have higher interest rates, less generous repayment options and higher origination fees than federal loans—and they'll require a credit check. Read the details and compare them with your other loan options before borrowing.
Federal parent PLUS student loans. Parent PLUS loans have higher fees than federal loans made to students, require a credit review and don't offer the same number of repayment options. They may be a better choice than private loans for some families, but be wary of taking out high amounts of parent loans; unlike federal student loans, the only limit to what you can borrow is the school's total cost of attendance.
Private student loans. Since private loans are often costlier and less flexible than federal loans, they should be a last resort to cover funding gaps for college. They'll require a good or excellent credit score to qualify for the lowest rates and best repayment terms.
Compare the Right Data
There's little consistency across award letters. So what you receive from one school may look very different, and even use different terminology, than a letter from another school. For example, some schools may include federal Stafford loans in their packages, while others may refer to the same loans as federal direct loans.
The Consumer Financial Protection Bureau (CFPB) aimed to alleviate this burden for students by releasing a standardized document that schools could adopt, known as the College Financing Plan. More than 2,000 schools now use it, according to the CFPB. But even if your school doesn't, it's helpful to take a look at it for an overview of the elements of a financial aid package. If a school's letter is unclear to you, you could even input its data into the College Financing Plan to make sure you understand your offer.
You could also use an external site like the financial aid award comparison tool from the CFPB, or the free college cost calculator from uAspire, a nonprofit organization focused on college affordability. Add the information from your various financial aid award letters to these online tools so you can clearly see how much you'd have to pay out of pocket, and how much loan debt you'd take on, at each school.
Identify Your True College Costs
Every college will include an estimated total cost of attendance somewhere on your award letter. While tuition and fees are typically the same for all students, housing, meals, books, supplies and other costs can vary based on your planned spending for college.
Instead of using the school's averages for those amounts to determine how much attending that school will cost you, create a personalized list of expenses so you can understand your true net price. Take into account whether you'll be living on or off campus; any specialized equipment you'll have to buy for your major; whether you'll rent or buy used textbooks; and any additional costs like child care, transportation and cell phone bills.
The college's financial aid website can give you an idea of the average cost of on-campus housing, meals and books, and you can use a budget template like the CFPB's to list your additional monthly expenses. Once you've come up with a total, you'll be able to determine—after taking into account grants, scholarships and work-study you've received—how much money you'd have to borrow to make up a shortfall.
Calculate Your Potential Debt Burden
Your financial aid offer will likely include suggested student loan amounts to take out from federal, institutional and/or private lenders. You are not required to follow these guidelines, or to take out loans at all.
But if you need loans to afford a school, prioritize borrowing up to the maximum in federal subsidized loans if you qualify, then unsubsidized loans. Use caution with parent PLUS loans, institutional loans and private loans, since their rates and fees are often higher.
Use a student loan calculator to understand how much you'll pay over time, including interest, if you take out loans. You'll be able to see your monthly payment when you graduate, which may help you consider how you'll have to budget to afford them.
A helpful rule of thumb is to avoid borrowing more than you plan to earn your first year in the workforce; $50,000 in total student loans, for instance, over four years, if graduates in your major typically earn $50,000 as an entry-level salary.
Get Ready to Negotiate
The Covid-19 pandemic has changed the college application process, and it's also affected many families' abilities to afford college costs. In the past year, if your family has experienced job loss, a furlough, increased expenses or a change in family size—such as divorce or death—contact the college's financial aid office. You'll have the opportunity to submit a special circumstances form, which can qualify you for more need-based federal, state and school financial aid.
Additionally, some colleges may have experienced a drop in applications for the 2021-22 school year. Or you may be a stronger candidate at a school than you would have been in the past due to many schools' move away from requiring standardized test scores for admission. In these cases, consider negotiating for more merit-based financial aid, particularly if you have a more generous financial aid offer from a competitor school.
Merit aid is scholarship money a school provides based on your accomplishments and what you can bring to the school. Colleges may be more open to negotiation if they're eager to fill their first-year class: Recent data from the Common App college application organization shows that small public colleges in particular have seen fewer applications this year. That means they may be more willing to offer merit aid to high-performing applicants to encourage them to attend.
Understanding your award letter is the first step toward making informed, customized decisions for how to pay for college. While that can be a difficult process in any year, Covid-19 has complicated it for many families—and it's underscored the importance of knowing your options and asking for more aid.