Skip to main content
College Cost Calculator
Use this free calculator to compare your financial aid offers and the estimated total costs of attending different colleges. You can figure out how much you'll have to pay, including estimates for your indirect expenses and loan repayment, and compare costs between colleges easily. Create an account and you'll be able to access the information you enter anytime. Get started below!
Learn more about the College Cost Calculator.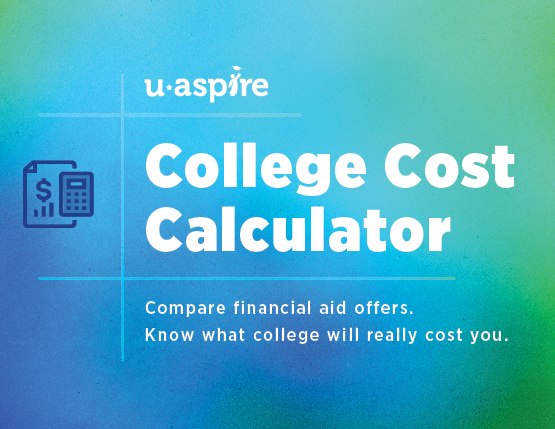 New Here
Get started by creating an account in case you need to review your financial aid offer at a later date.
Create Account