Skip to main content
Blog
Five Tips for Completing the CSS Profile
October 1, 2023
By Megan Lehr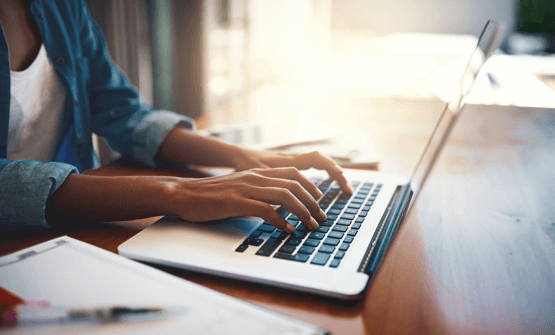 You may have noticed that some of the colleges you've applied to require the CSS Profile in addition to the FAFSA to receive their financial aid. If you're unfamiliar with the CSS Profile, it is an additional application that allows you to access financial aid offered by certain colleges. Here are some tips that will help you navigate the application process and ensure you receive the financial aid you deserve!
Know the basics
While all colleges require the FAFSA to assess your eligibility for federal aid, certain colleges and universities also require the CSS Profile to distribute institutional grants and scholarships. You'll access the application through the College Board website. If you've taken AP classes or the SAT exam, you may already have an account that you can use to access the CSS Profile. Unlike the FAFSA, the CSS Profile charges a fee to submit, unless you qualify for a waiver.
Gather the necessary info
Since the CSS Profile is more comprehensive than the FAFSA, in addition to providing 2022 tax information, be prepared to answer questions about your family's assets, expenses, and any untaxed income and benefits received. You can use this checklist to get organized.
Also, the 2024-25 CSS Profile asks about 2023 and 2024 income. It's okay to give your best estimates here and if there are any significant changes, don't forget to elaborate in the special circumstances section where you should share any details that will impact your family's ability to pay for college.
Understand the requirements for reporting parent info
If you don't live with both biological parents, many colleges will require that the parent you don't live with complete a separate CSS Profile. First, this parent must create a College Board account. Bear in mind that there are exceptions that allow you to omit noncustodial parent information, including situations where your parent is unknown or you have had no contact. In turn, colleges may follow up with you to verify these circumstances, so be sure to have documentation on hand.
Review before submitting
There are quite a few sections to fill out in the CSS Profile so be sure to complete all of them. When you reach the end, the form will flag if you're missing any information. If you see this alert simply go back and enter what is requested. Before clicking submit, review all of your answers on the summary page and correct any mistakes if needed.
Check back in
Submitting your CSS Profile is exciting! In the midst of celebration, don't forget that you can log back in to view your dashboard where you can add more colleges, make one-time corrections, and access your IDOC portal. The IDOC portal is where some schools will request you to upload tax documents and other forms to verify your information.
While the CSS Profile can be a lengthy process, it's an opportunity to paint a fuller picture of your family's finances. Ultimately, the CSS Profile can give you access to financial aid that can make a big difference when it comes time to pay for college, so don't risk missing out!