Skip to main content
Blog
Financially Safer Schools Framework
October 16, 2023
By Jonathan Lewis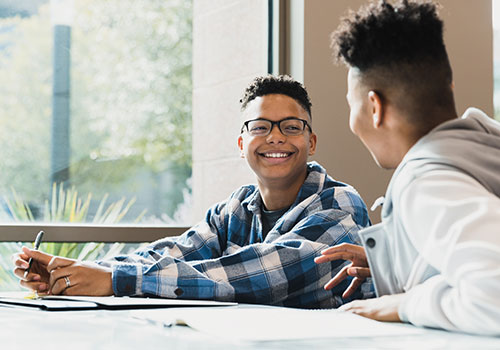 As we head into application season, uAspire advisors are helping students create college lists with at least one
"financially safer" school.
We've long known that the financial implications of a student's college choice can make an enormous difference in whether they enroll, persist, and graduate, but none of the available college rankings addressed students' need for affordability information.
To arm students with timely, accessible data, we developed our own Financially Safer model so they can identify and apply to colleges where they're more likely to experience meaningfully better outcomes
—from upfront cost and loan repayment to retention and graduation.
Each year we create regional lists of financially safer colleges by analyzing over a dozen publicly available data points that directly or indirectly relate to college affordability and match our advising population. For example:
Net price metrics for students with reported family incomes below $75,00 to show how much they will likely have to cover with personal savings, earnings, or loans
Graduation metrics including a race equity metric that looks at the difference in graduation rates between students who identified as white and those who did not
Debt and repayment metrics among Pell Grant students
Economic mobility indicator that uses a formula developed by Third Way
By knowing which colleges are more likely to provide a strong return on their investment, students of color and students from low-income backgrounds can make postsecondary decisions that put them on real pathways to economic mobility.
Learn more and access uAspire's Financially Safer Schools resources.