Skip to main content
Ways to Donate
Thank you for supporting students' dreams and aspirations.
Donate
---
Your gift has a direct, transformative impact on students' lives. With your contribution, we can provide in-person support, text advising, emergency aid, and online resources that increase the chance of college graduation by 80%.
If you prefer to donate by mail, please make check payable to "uAspire Inc." and send to:
uAspire
Attn: Leah McLean
6 Liberty Square #91234
Boston, MA 02109
If you have questions, please contact Liza Brantley at lizab@uaspire.org.
Donor-Advised Funds
---
You can recommend a grant or recurring grant from your existing Donor-Advised Fund (DAF) to make an immediate impact. uAspire's Federal Tax ID # is 46-1314848.
Using an existing DAF is also an easy way to leave a legacy gift to uAspire. You can do this by naming uAspire as the beneficiary of a percentage of your remaining DAF balance. Since the funds are already held at a charity, you do not need to use a will or trust to fulfill your legacy gift intention.
Gifts of Stock or Mutual Funds
---
Giving a gift of stock or securities to uAspire is an easy and efficient way to support our mission, and there are benefits to you. The market value of a gift of stock and securities is tax-deductible, just like any other charitable contribution. Also, by giving stock or securities, you avoid capital gains tax on the appreciation of the asset.
To donate stock or mutual funds to uAspire, please contact Liza Brantley at lizab@uaspire.org.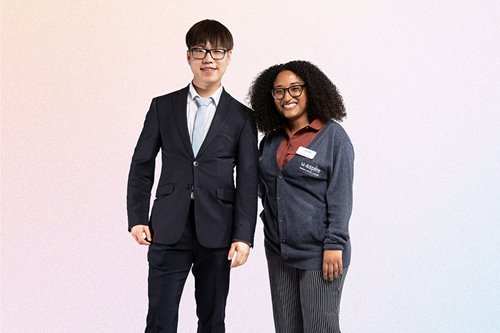 Create a Fundraiser
---
You can raise money for uAspire and every penny goes directly to supporting underrepresented students. Whether you're celebrating a special occasion, organizing your own fundraiser, or creating a page in honor of a loved one, we're here to help you every step of the way. Just contact Liza Brantley at lizab@uaspire.org.
Legacy Giving
---
Bequests
A legacy gift ensures that your generosity and vision have an impact beyond your lifetime. You can name uAspire to receive a percentage or specific dollar amount of your estate. You retain full control and use of your assets during your lifetime and can modify your bequest if your circumstances change.
Retirement
You can designate uAspire as a beneficiary of a qualified retirement plan such as an IRA, 401(k), or 403(b). Contact your retirement plan administrator and complete the necessary beneficiary designation form.
If you have made uAspire a beneficiary in your estate, or if you have any questions about legacy giving, please contact Liza Brantley at lizab@uaspire.org.