Skip to main content
In the Media
WinnCompanies Awards Scholarships to 60 Residents of Apartment Communities in 11 States and 10 Child
August 4, 2022
By WinnCompanies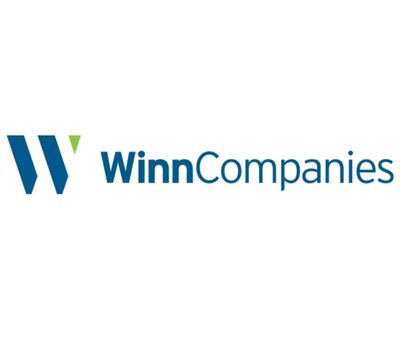 BOSTON (August 4, 2022) – WinnCompanies today announced it awarded $72,000 in scholarships to 60 residents of WinnResidential-managed apartment communities, as well as ten children or dependents of company team members, to support their post-secondary education at colleges, universities, or professional trade schools.
The residents who received WinningEdge scholarships for the 2022-23 academic year hail from 11 states. Three dozen live in residential properties in Massachusetts, New Jersey, New York, and Rhode Island.
An additional 24 recipients are military families living in Alaska, Arizona, California, Hawaii, Kentucky, New York, North Carolina, and Texas in privatized military housing managed by WinnResidential Military Housing Services, a joint venture of WinnCompanies and Lendlease.
"The WinningEdge Scholarship program is one way we reaffirm our commitment to improving the communities and the lives of the people we serve," said WinnCompanies CEO Gilbert Winn. "Since we launched this program in 2012, we have awarded more than $575,000 in scholarships to nearly 540 people. We are pleased to make this down payment for the bright future of the families of residents and employees."
Employee scholarships were granted to the children of WinnCompanies team members from Hawaii, New Hampshire, New York, North Carolina, Massachusetts, and Texas.
Scholarships are awarded based on competitive applications requiring transcripts, essays, and personal references. Academic achievement, financial need, leadership in the classroom, community, or workplace, and expertise in the field of study chosen are all taken into consideration when selecting recipients.
"I just wanted to take a moment to thank you for the opportunity to further my education. It is with your generosity that I will be a first-generation college graduate in my family and be able to reach more doors of opportunity in the future," said Shalei Okamura, age 19, from Fort Hood, TX, attending Cameron University in Lawton, Oklahoma.
"Thank you for selecting me as a recipient of the WinningEdge Scholarship. It means a lot to me to have financial assistance that will take a huge burden off of me and my family," said Stephen Wu, age 19, of Charlestown, MA, who attends Northeastern University in Boston, MA.
A complete list of 2022-2023 WinningEdge Scholarship recipients can be found here.