Skip to main content
In the Media
Why 20-Somethings Make Terrific College Counselors for Low-Income Students
July 17, 2018
By Audrey Jerome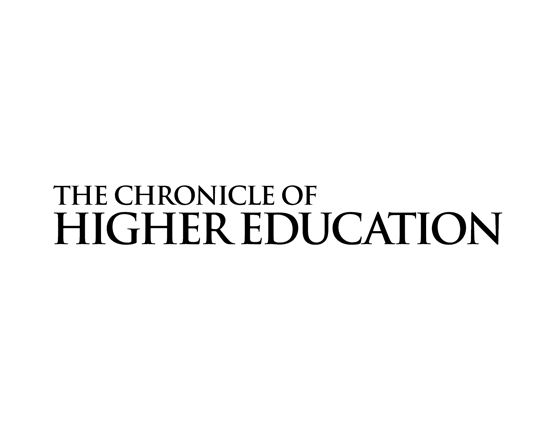 20-somethings as college counselors.
Every time I talk to Nicole Hurd, the founder and chief executive of the College Advising Corps, I learn something important about improving college access for low-income students. We shared some of those insights in this short video interview, but here's my chance to let you in on what else I found interesting from our far-ranging conversation last week.
No. 1. Of the 650 just-out-of-college graduates who are spending two years working for the advising corps, more than two-thirds plan to work in education once they finish their stints. That's a promising sign for a sector that claims to treasure diversity in its hiring, because 80 percent of those advisers are low-income, first-generation, and minority students. The corps is now a part of the pipeline.
Hurd says a good number of those adviser alumni want to work in college admissions offices, making sure that institutions don't overlook deserving candidates who remind them of themselves. As Hurd put it, they know there's no shortage of capable applicants: "They realize it's a demand issue."
No. 2. She continues to be frustrated by the confusion colleges sow about pricing and student aid. No argument from me about that. A recent — and infuriating — report from New America and uAspire, called "Decoding the Cost of College," analyzed actual aid-award letters from more than 500 institutions. The report highlighted colleges' all-too-common omissions and obfuscations in such letters (for example, mislabeling a loan as an aid award). Colleges do this even though the U.S. Department of Education has created a template letter that would provide more clarity.
Especially for families that aren't familiar with the financial-aid process, this practice is more than problematic. "We all just keep hacking away at it," Hurd told me, but it doesn't seem to change.
Still, she said one recent development — Google's entry into the college-search game — might change the calculus a bit. The company has said its search-result listings for colleges will feature net-price information from the College Scorecard. Every college is required to include a net-price calculator on its own website, but many bury that tool. On most college sites, Hurd lamented, "you couldn't find it to save your life." Google's revised search results, she said, could be a counterbalance.
No. 3. Now in its second decade, the advising corps has an ambitious goal of serving a total of one million students by 2025 — more than double its current number. As part of that expansion strategy, Hurd expects to add more advisers, especially in places like New York City. But she's also wary of mission creep. So despite research that shows the importance of some college preparation in the lower grades, the corps will stick to its high-school focus. That's where it believes its near-peer advising model works best. Likewise, it's not getting into college-completion counseling. It's important, she says, but "the universities should be doing that work."
Staying focused also means that at least for now, the corps will steer clear of extending its programming to prospective adult students, even though Hurd sees a clear need for it. The corps's work reminds me a lot of the work of the Graduate! Network, an organization that focuses exclusively on helping older students get to college. (I featured the network prominently in my report on "The Adult Student.") Hurd knew of it but didn't know Hadass Sheffer, who runs it. I've since introduced the two of them; perhaps it will prompt the corps to further embrace the network's tactics of tapping into community-based initiatives, or help the network strengthen its peer-focused advising.
The advising corps does expect to expand one area of focus: having its advisers spend more time with the parents of the college applicants. One reason for that is obvious. Next to their peers, students served by the corps say parents are their biggest influencers when it comes to making decisions about college.
The other reason wasn't obvious, at least not to me. Hurd says students often have a hard time getting the family-income information they need for their financial-aid applications straight from their parents. When families fill out the financial-aid forms, "it's just an incredibly vulnerable time," Hurd told me. Long-held secrets can be exposed. In some cases, she told me, students may not even know that they're undocumented because their parents are too embarrassed or afraid to tell them.
But for some reason, Hurd has found, those 20-something advisers connect well with parents. Apparently they don't seem that judgy, so parents feel comfortable opening up.
I wasn't sure, but it seemed Hurd got teary for a moment as she described this. As CEO, she spends most of her time these days as chief fund raiser for the advising corps. But clearly that hasn't done anything to diminish the passion that first drove her to create the organization.
Should campus e-sports facilities post health warnings?
A few months ago, I dug into the world of competitive computer gaming for a story on how colleges were developing "e-sports" arenas and other campus venues to accommodate the growth of their e-sports scholarship programs and, in some cases, varsity e-sports teams.
My direct experience with video games consisted of a few turns at Pac-Man back in the day. So discovering the degree to which competitive gaming had become a billion-dollar industry with its own language and culture was kind of mind-blowing — and, if I'm honest, a bit embarrassing. It shouldn't have been so surprising to me.
One thing I did know about gaming was the concern about video-game addiction. Last month the World Health Organization added "gaming disorder" to its latest International Classification of Diseases. The college officials I had spoken with for the story all insisted that they're mindful of the potential harm. And even the WHO says the disorder isn't necessarily widespread. Still, as colleges continue to remake their campus spaces to accommodate e-sports activities they say their students want — move over, lazy river and climbing wall? — let's hope they stay vigilant about the potential ill effects as well.

View original article