Skip to main content
In the Media
Who pays for food, tech and gas during college? How to set a budget beyond tuition.
August 28, 2023
By Todd Nelson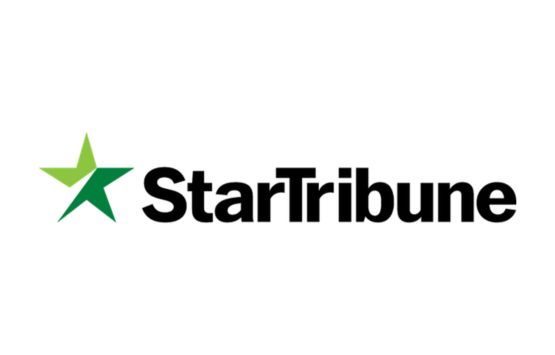 These so-called hidden expenses add thousands of dollars to the yearly cost of college, but planning and budgeting for them can help avoid financial surprises that prevent students from earning degrees.
For a student living on campus, the average cost nationally of attending an in-state college for four years will top $104,000. At a private, nonprofit university, it's more than $223,000.
Those numbers, which the Education Data Initiative updated in June, include tuition and fees, books and supplies and room and board. But they don't take into account the indirect costs of attending college, like laptop computers, transportation and personal spending on clothing, dining out and entertainment.
These so-called hidden expenses add thousands of dollars to the yearly cost of college. Planning and budgeting for them can help avoid financial surprises that prevent students from earning degrees, especially those from low-income backgrounds and diverse communities, according to uAspire, a national nonprofit that promotes college affordability. Here is some advice on how students — and anyone who might be financially helping them through school, like parents — can budget beyond the basics:
More than tuition
Personal, miscellaneous expenses could total $3,000 to $4,000 a year depending on the student, according to Sue Luse, president of College Expert, an Eagan-based firm that helps students and families across the country make college choices.
Luse estimated indirect costs of $500 a year for books and supplies, $900 a year for concerts and other entertainment, $600 a year for clothing and, for students living in apartments and not on a meal plan, another $500 a year for Target runs, laundry and groceries. She projected $50 each a month for ride-share services or gas, haircuts and prescriptions or medical expenses. Car payments, cellphones and hobbies are extra.
"People are shocked at how much they need for the whole year," Luse said.
Plan early
Parents should begin helping students prepare to manage their money in college while they're still in high school, Luse said. She advises students to take a financial literacy class, and a new state law will actually require that beginning in the 2024-25 school year.
Parents should also encourage their students to find jobs in the summer before they go to college, Luse said. They should also help them learn to budget. Online programs like Google Sheets or Excel can create budgets and monitor expenses.
Once at college, students should open an account with a local bank and set aside money for an emergency, Luse said. Credit card debt is the most common financial problem Luse sees, so students should consider one with a spending limit or just stick to a debit card. Students should find part-time work, typically after their first semester, if they haven't saved enough for the year for personal expenses.
Who pays for what?
What exactly qualifies as a personal expense and what is something a parent might help out with is a discussion to have before college classes start.
Many parents expect students to pay for their personal expenses themselves at college, and Luse agrees.
"I would say that students should be responsible for things like going out, clothes, concerts and getting their hair done, all the non-essential things that some kids don't pay attention to how much they're spending on," Luse said.
Parents, however, should pay for students' trips home, Luse said. Colleges usually include that expense in estimating a family's contribution toward the cost of attendance.
Discussing money available for college can help students decide where they can afford to attend, Brendan Williams, uAspire's vice president of knowledge, said. Understanding indirect costs can help students earn degrees with less debt. That is "critical to advance higher education equity for students of low-income backgrounds and students of color," according to a uAspire report. They are more likely to borrow to cover college costs because of a lack of generational wealth.
"These are very real costs that can disrupt their ability to pursue higher education," Williams said.
On-campus advice
In the Twin Cities, the University of Minnesota includes $2,000 in personal and miscellaneous expenses in its estimated cost of attendance for in-state undergraduates in 2023-24. (The total estimated cost for the year, including tuition and fees of $16,654, is $24,844 for a student living with a parent. It's $33,032 for a student in a dorm or apartment).
Nate Peterson, director of the U's Office of Student Finance, said students should create a budget of monthly expenses and a plan to stay within that budget. They should review what worked and what didn't and adjust accordingly.
"The most important piece of advice that we have for students is to have open and honest conversations about finances to ensure that students are making the correct financial decisions while attending the University," Peterson said in an email.
The U's One Stop Student Services Office offers students free, individual financial-wellness counseling.
"The most common financial problem that we hear about from students is that they have waited too long to ask for help, and are now at a loss for what to do next," Peterson said in the email.
Macalester College, a private liberal arts college in St. Paul, estimates students will have $1,680 in personal expenses in 2023-24. (Total billed costs of $79,890 for the year include $64,678 in tuition and expenses for residence hall housing and a meal plan, requirements for first- and second-year students. Other estimated costs include $926 for books and supplies and $3,329 for health insurance, which the school might waive if the student is under another policy).
Requiring new students to live on campus and have dining plans gives them "a softer introduction" to money management, said Brian Lindeman, Macalester's assistant vice president for admissions and financial aid.
"Our students have a couple of years to get used to being a college student, to understanding their general personal expenses, their schedule and how many hours of work they can handle," Lindeman said. "By the time they reach their junior year and move off campus, they have more experience with their finances."
Macalester has a financial literacy program it presents to small groups of students, but not a comprehensive financial literacy program, Lindeman said.
Some "well-resourced" families seek guidance on a reasonable amount to send for a student allowance, Lindeman said. Those without such discretionary funding ask how much their students need to work to have money for personal expenses.
First-year students from the lowest-income backgrounds will receive a $1,000 "startup grant" to buy linens or winter clothes and help with course materials or the school's insurance plan, Lindeman said.
Help with necessities
Students who struggle to get enough to eat can find free food from open pantries at Macalester and the U, with the latter averaging 1,500 visitors a month, according to its website. Nearly 23% of undergraduates nationally reported low or very low food security in 2019-20, according to federal data in July.
Both schools have limited emergency fund programs to help students, typically for $50 to $1,000 at the U and $500 at Macalester.
Luse recommends patience as students adjust to managing their money on their own.
"Yes, college kids do need money," Luse said. "They are going to be spending money. But I also think parents should try to keep a sense of humor. These are 18-year-olds who are going to make mistakes. Be patient, be informed, be realistic."