Skip to main content
In the Media
What You Need to Know About Campus Health Insurance
July 16, 2021
By Ann Carrns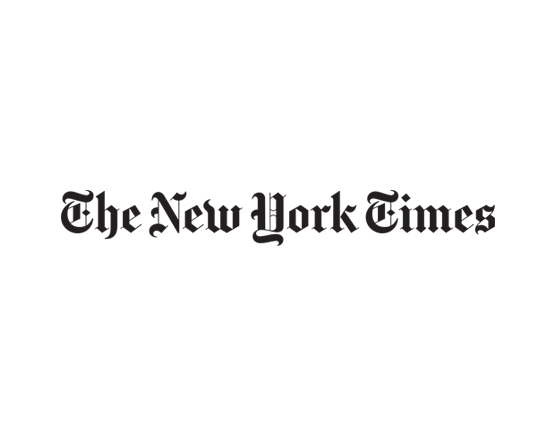 For some students, their parents' coverage may be the better choice. The Affordable Care Act is also an option. Here are the pros and cons of the various plans.
Should you buy campus health insurance for your student?
Many colleges and universities require students to have health coverage, and most offer campus policies tailored for students. The cost is about $2,000 to $4,000 for the academic year, said Elizabeth Marks, senior strategy consultant for Academic HealthPlans, which administers student health policies for colleges nationally.
Many colleges that require health insurance include the cost of the campus policy on their fall semester bills. But they allow students to opt out by showing they have comparable coverage — such as through their family's health plan. (The charge for insurance is different from a student health fee, which most colleges charge to cover the cost of basic care at campus health clinics and usually can't be waived.)
Before deciding which insurance plan to use, health experts say, students and families should research and compare plans to see which option offers accessible care at the most affordable cost. Information about campus plans, including premiums and deductibles, is generally available on college websites. The best choice depends on a family's finances and where the student is going to school.
Under federal law, young adults can remain on their parents' health plan until they turn 26. If the family has job-based health coverage through a major insurer, the plan probably participates in a national "preferred provider" network, said Karen Pollitz, a senior fellow at the Kaiser Family Foundation. That means students are likely to be covered by the family's plan even if they attend college in another state.
"For most students, staying on a parent's plan is generally the best option," said Erin Hemlin, director of health policy and advocacy at Young Invincibles, a group focused on issues affecting young adults.
Details of the family's plan matter, however. If the family's insurer is a health maintenance organization, it may not have in-network providers where the student is attending college. In that case, it may be better to enroll in campus coverage. It's best to check with your insurer — start by calling the number on your insurance card — to see if your plan will cover your student at college.
Some employer plans charge workers a flat premium for family coverage, so there's no savings in removing a dependent child who is going to college. Other plans, however, may base premiums on the number of family members covered. In that case, it may be less expensive to switch the student to a campus plan.
Insurance coverage under the Affordable Care Act, sold on federal and state exchanges, may cost less than enrolling a student in a campus policy. But many marketplace plans are H.M.O.s, which would mean restricted coverage if the college was outside a plan's network, Ms. Pollitz said. (All A.C.A.-compliant plans must cover emergency care, she said, even if it occurs out of network. The new No Surprises Act will add further protections to prevent emergency rooms from billing patients for care beyond what their insurance covers.)
Students could compare their college's policy with the cost of enrolling individually in a marketplace plan in the school's state, said Sara Collins, a health insurance expert at the Commonwealth Fund. Most college plans now comply with the A.C.A. and cover preventive care and other essential benefits.
"It comes down to cost," she said.
(Healthcare.gov, the federal health insurance marketplace, offers guidance for college students seeking A.C.A. coverage. Because of the pandemic, a special enrollment period for 2021 marketplace coverage was extended until Aug. 15.)
Fourteen states and the District of Columbia have their own marketplaces, and their deadlines vary. But if you miss a deadline, you'll probably qualify for a special enrollment period anyway if you are going away to college, Ms. Collins said.
The mental health of college students has been an increasing concern. Families should carefully check details of coverage for behavioral health therapy, including counseling, said John Dunkle, senior clinical director of higher education at the Jed Foundation, which works to prevent suicide among teenagers and young adults.
Because of state licensing rules, he said, students going out of state to college may not be able to receive therapy remotely from their regular counselor, even if they participated in virtual care from home during the pandemic. Parents of students with known mental health issues can contact campus counseling centers over the summer to plan for care when the semester starts, Mr. Dunkle said.
"It's great to have a provider at home," he said, "but get one set up at school."
Some colleges arrange for students receiving financial aid package to have it cover health premiums, but others may not. Check with your college's financial aid office to be sure.
Here are some questions and answers about college health insurance:
How do I opt out of campus health insurance?
Students typically must submit a request to waive college coverage and include a copy of their insurance card — often by a date that falls during the summer or at the start of the fall semester. "You can't waive it after the deadline," said Brendan Williams, senior director of consulting at uAspire, a nonprofit group that works to make college more affordable. So make sure you check your bill to avoid getting stuck with coverage you don't need. Many colleges bill students in the fall for coverage for both the fall and spring semesters.
You typically must submit a waiver request each year that you enroll.
Can we buy a campus health plan in addition to our family health insurance plan?
If your student is covered by a college plan as well as another health plan, the campus plan will typically pay first for any care needed by the student, with the other plan paying as secondary coverage, said Ms. Marks of Academic HealthPlans.
Families with high-deductible plans that are paired with tax-favored health savings accounts usually need to be cautious about layering on other health coverage. That's because families generally can't have other health insurance if they want to reap the tax benefits of an H.S.A., including tax-free contributions and withdrawals that are also tax-free when spent on eligible medical care.
But since the campus plan would cover only the student, it wouldn't disqualify her parents from contributing to an H.S.A., said William G. Stuart, president of the Massachusetts chapter of the National Association of Health Underwriters. (The student would be disqualified from funding her own H.S.A., but she would probably be ineligible anyway if she was a dependent.) If you are uncertain, it may be wise to consult a tax professional familiar with H.S.A.s.
Can I use funds from my 529 college savings account to pay for campus health coverage?
Health insurance is deemed a "nonqualified" expense under Internal Revenue Service rules, according to an online overview from Richard Polimeni, director of education savings programs at Bank of America. So if you use 529 funds to pay college health premiums, you could owe taxes and a penalty on at least some of the money withdrawn. Withdrawals from 529 accounts are tax-free when used for eligible costs, including tuition, mandatory fees, books, supplies and housing.
Read the original article here.