Skip to main content
Blog
Ways to Pay for College
July 11, 2023
By Megan Lehr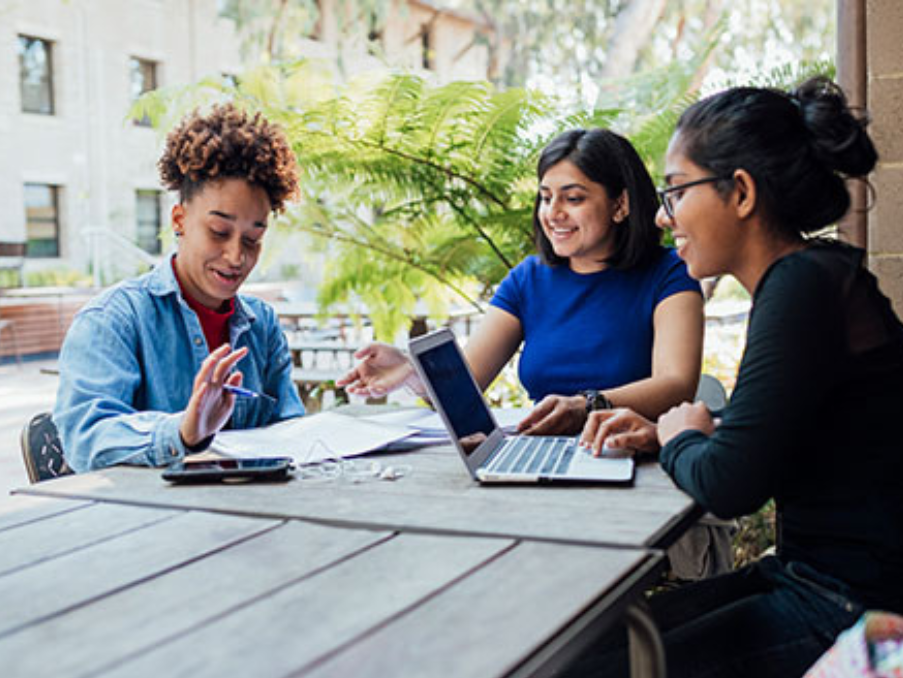 If you're considering attending college it's important to know the different ways to pay.
The first step is to understand the costs you'll have to cover. The college bill is made up of two types of costs, direct and indirect expenses. Tuition, fees, housing, meal plans, and other costs paid directly to the college are direct expenses. Indirect expenses can vary widely depending on the student, but often include travel, dorm furnishing, entertainment and personal bills. These costs are not paid directly to the college.
Here's a quick rundown of the different ways to pay for college expenses.
Financial Aid
Financial aid is money from federal, state, and local governments, along with your college, to help you cover the college bill. It can include grants and scholarships (free money you do not need to pay back), as well as loans (money you borrow and pay back with interest).
To receive financial aid you will need to fill out the Free Application for Federal Student Aid (FAFSA) and an additional form that some colleges require called the CSS Profile. Some states also have their own financial aid application forms. Colleges use this information to determine how much financial aid to award.
Outside Scholarships
In addition to scholarships that your college may offer you, you should apply for outside scholarships available online or locally in your community. See uAspire's guide to maximize your success with scholarships.
Tuition Payment Plans
Check with your college about their tuition payment plan options which allow you to pay direct expenses that have not been covered by financial aid in installments throughout the year rather than paying all at once. They sometimes have a small fee associated to start but don't charge interest, unlike loans.
Savings
Any amount of money you save towards college helps. You can set aside money to grow with the intention of using it for college expenses later. A 529 college savings plan, a Coverdell Education Savings Account, and even a regular savings account are great tools for saving.
Working
Earning an income before or during college is another way to help cover costs, particularly indirect expenses. It may be difficult to juggle a job and classes during the school year, so some students work over the summer to save for the upcoming year.
The Federal Work-Study Program is another form of federal financial aid. The program provides part-time jobs to students that allow them to earn money during school to help pay for education expenses. Work-study jobs can be a great opportunity for students because they tend to factor in class schedule and academic goals in order to be more inclusive of student needs. The FAFSA determines whether you qualify for a work-study program and, if awarded, you will need to search and apply for work-study positions.
Loans
If you have a remaining bill after financial aid has been applied that cannot be covered by the above options you may consider loans to cover the remaining cost. While we do not recommend taking out additional loans, it's important to explore all of your options. Make sure you are maximizing your federal student loans first before considering any other loan options.
The Parent PLUS Loan is one to consider, however, it does not offer the same benefits as a federal student loan and it's the parent's sole responsibility to repay. Private student loans often have much higher interest rates than federal student loans and do not have the same benefits. If you must borrow a private loan, you should look at multiple providers, closely review the terms of each possible loan including interest rates, repayment options, and all hidden fees, and make an informed decision.
If you plan to attend college we recommend exploring all of the options above. Determine what options are best for you and put together a plan for how you'll cover the costs as they come. Regardless of what options you choose, don't forget to fill out a new FAFSA form before every academic year.