Skip to main content
Blog
uAspire Supports Students and Their Counselors on NY DREAM Act Application
October 15, 2019
By Jason B. Johnson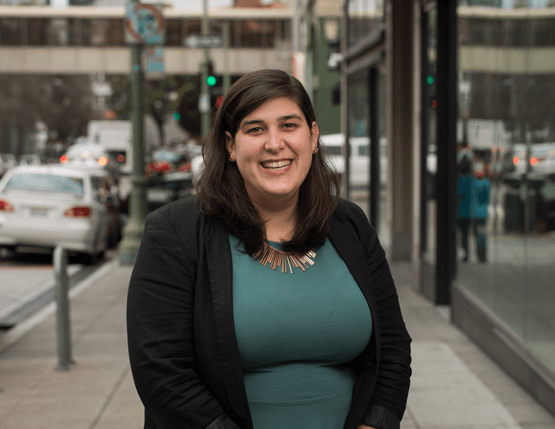 uAspire is working with other local nonprofits to help thousands of undocumented New York public school students who are now eligible for state financial aid for college under a new state law called the New York DREAM Act.
The DREAM Act, approved in January 2019, for the first time allows certain New York high school graduates without permanent or legal immigration status to apply for tuition assistance at in-state colleges. Completing the DREAM Act application grants students access to the new Excelsior Scholarship, the Tuition Assistance Program, as well as other state‐administered scholarships that were not previously available to them.
"uAspire's first engagement with the DREAM Act was back in June, after being invited by Hispanic Federation to join a meeting with other community and organization leaders and HESC (New York State Higher Education Services Corporation) to discuss the application and roll out," said uAspire New York Regional Director Yassi Davoodi, pictured above.
"uAspire is part of a kind of guerilla task force of folks around the city supporting students, along with Goddard Options Institute, Hispanic Federation, Young Invincibles, and representatives from CUNY and SUNY."
More than 7,000 college students have applied for financial aid for the current academic year since the DREAM Act application went live on July 3, according to the state Higher Education Services Corporation (HESC). And earlier this month the New York City Mayor's office said 50,000 city residents could be eligible to apply.
Advocates have noted challenges such as technical issues navigating the question and answer process. Some applicants struggle to figure out their particular immigration status or what type of visa they are on.
uAspire is spreading awareness and supporting students with application completion through our text advising. "uAspire has also co-hosted webinars and trainings on the application for over 300 practioners throughout the city," Yassi noted.
"Students have had trouble navigating the process given the two-part application and gaining access to required supporting documents," explains Yassi. "Our big efforts have been around collecting accurate information and advocating for students," she said. "And we will continue to offer such services."