Skip to main content
Blog
uAspire Last Dollar Scholarship Awarded to Greater Boston Students
August 7, 2020
By Erika DelRosario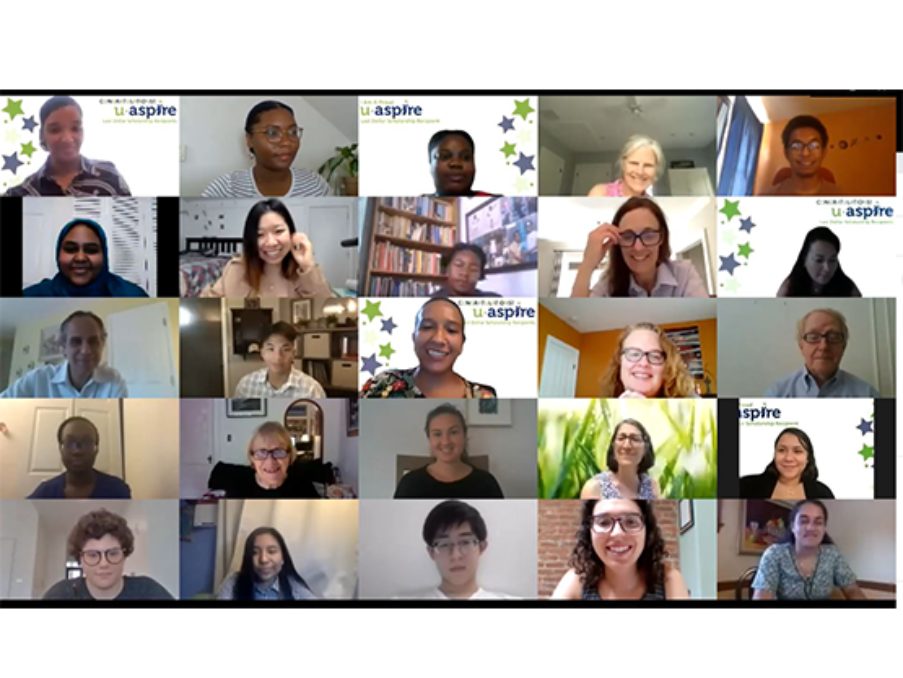 uAspire awarded 40 Greater Boston students with the Last Dollar Scholarship, a need-based scholarship intended to help reduce the financial gap that many students have after receiving financial aid from their college.
A virtual event on July 22, sponsored by Loomis, Sayles & Company, brought together the scholarship recipients and their families alongside uAspire supporters and volunteers to celebrate students for their hard work and achievement.
"These are and continue to be the most trying times for students and communities that we serve," said uAspire Regional Director Elsa Martinez-Pimentel, "and we must pay close attention to the needs of these communities. Although hardships exist, our students continue to rise above the challenges. I am blown away to see how the class of 2020 has pushed through the past five months! I am so proud to see how school districts, community organizations and the private sector have shifted their work to meet the needs of our students."
The Last Dollar Scholarships range from $500 to $1000 and are awarded to Boston Public High School students who complete the required financial aid forms, yet find their financial aid award does not entirely cover their need. Recipients who review a financial aid offer with a uAspire advisor are eligible to reapply for up to three years following their graduation from high school.
At the event, a panel of current college students and interns at Loomis, Sayles & Company shared college advice and tips on learning and networking virtually. Scholarship recipients also received gift cards from Loomis, Sayles & Company to help them afford the non-tuition expenses that they must also cover.
The Last Dollar Scholarship is made possible by the generous support of Ann Coles, Deborah Levi, Mario Pena, the Eddie & Alyce Mandell Memorial Scholarship Fund, Richard Soden, and ThreadED. Thank you for your continued support!