Skip to main content
Blog
uAspire Hosts Inaugural New York First One Awards Event
June 4, 2019
By Jason Johnson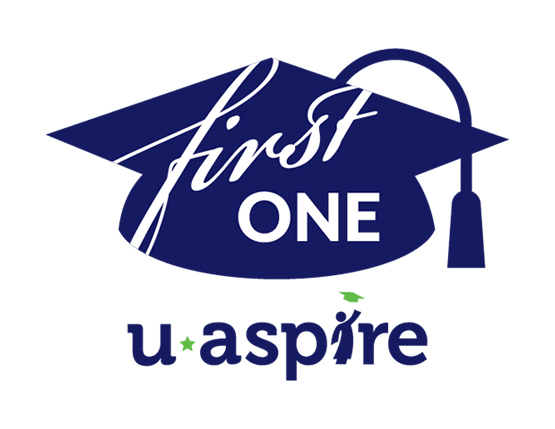 For Immediate Release:
June 4, 2019
Media Contact:
Jason B. Johnson, Communications Director
Phone: (781) 971-1461
Email: jasonj@uaspire.org
Organization honors influential Columbia community members & first-generation college graduates Jennifer Gamez, Julissa Reynoso and Jim Valentini
NEW YORK — uAspire, a national nonprofit whose mission is making college affordable for all young people, will host its signature First One Awards event in New York City for the first time, Wednesday, June 5, from 6:30-8:30 p.m. at Landmark on the Park. The event, which celebrates those who are the first in their family to graduate from college, will honor three members of the Columbia University community, whose stories exemplify the transformative power of higher education and the critical need for college to be an affordable option for all.
uAspire's 2019 NYC Class of "First Ones":
Jennifer Gamez, Columbia Nursing School Doctorate Program Candidate & former uAspire student
Julissa Reynoso, Partner, Winston & Strawn LLP and former U.S. Ambassador to Uruguay (to be introduced by Seth Farber, Partner at Winston & Strawn LLP)
Jim Valentini, Dean of Columbia College & Vice President of Undergraduate Education, Columbia University (to be introduced by Jonathan Lavine, Co-Managing Partner, Bain Capital)
What: uAspire's NYC First One Awards
When: Wednesday, June 5, 2019, 6:30 p.m. - 8:30 p.m.
Where: Landmark on The Park (160 Central Park West), NYC
uAspire launched its services in New York City starting in the 2018-19 school year, bringing its innovative college affordability advising and training services to students and college access and success providers in the largest, most diverse school system in the nation.
uAspire's lead partner in New York is CollegeBound Initiative (CBI), a best-in-class college access and success program of Student Leadership Network impacting more than 17,000 students in 32 schools across the city. In the first year working together, uAspire served 2,500 CBI students in their first year of college through an innovative virtual advising model, and provided training on key college affordability topics to the CBI team. By the start of the 2021-22 school year, uAspire aims to serve a minimum of 10,000 New York City students annually, ranging from high school juniors to 2nd year postsecondary students.
Over the next four years, uAspire looks to leverage their scalable programmatic model to bring on additional programmatic partners in New York City, ranging from high schools, college access & success providers, community-based organizations and higher educational institutions.
###