Skip to main content
Blog
uAspire Hosts 4th Annual College Affordability Lab
September 14, 2017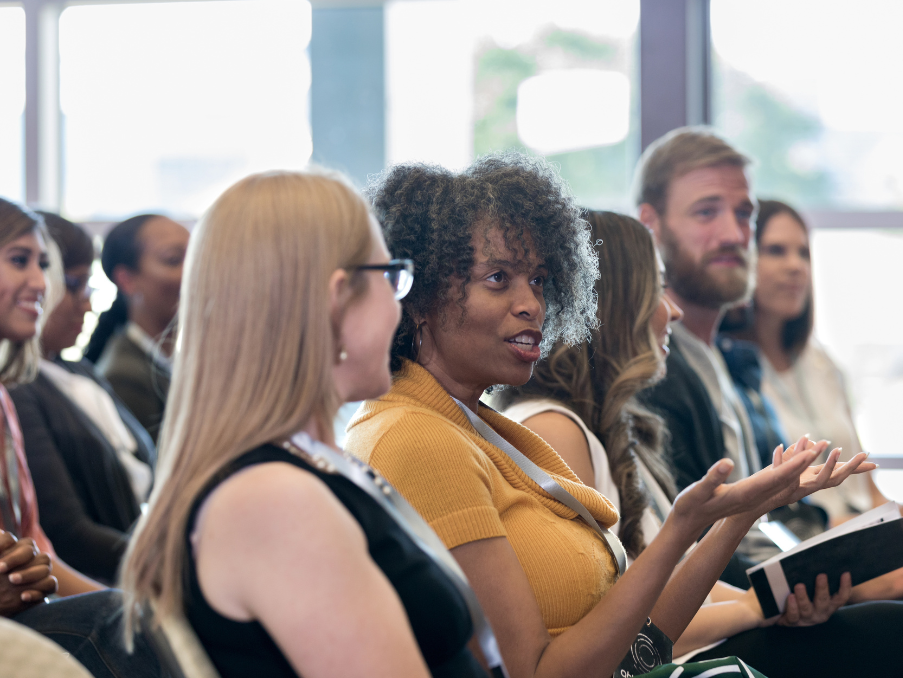 CAMBRIDGE — A national panel of diverse higher education experts outlined options for addressing the challenge of college affordability, as well as increasing access and retention for low income students in higher education Wednesday during uAspire's Fourth Annual College Affordability Lab at Le Meridien-MIT.
In addition to the panel discussion, the Affordability Lab also offered opportunities for taking part in numerous in-person and webinar trainings on college affordability, including topics such as FAFSA, Award Letter Review, and Verification. The event was held at the Le Meridien-MIT hotel in Cambridge. The issue of college affordability continues to draw public concern amid steady increases in tuition and fees at many institutions, and growing uncertainty over the status of state and federal aid to higher education in the U.S. The Trump Administration's recent ruling on DACA recipients has further clouded the picture of college affordability for students who come from low-income and diverse backgrounds.
Keynote speaker Mandy Savitz-Romer, Faculty Director, Prevention Science & Practice at the Harvard Graduate School of Education, shared insights she learned when serving as the associate director of the Boston Higher Education Partnership, where she led research, policy and program initiatives focused on promoting college access, readiness and support for Boston Public School students.
Institution's raising costs "are creating closed paths, and with those closed paths students are giving up" said Savitz-Romer, who also previously taught courses in school counseling and postsecondary planning at Boston University. Her work in promoting academic achievement for Boston students has also included directing various enrichment programs for middle school, high school and first-year college students in the Boston Public Schools, B.U., Boston College, and Simmons College.
Panel members agreed that there is shared responsibility among high schools, institutions of higher learning, and students themselves, to ensure students are prepared academically and financially at the start of the school year.
"In the Attorney General's Office, our work around college affordability has been an evolving process," said Gabrielle Viator, Assistant Attorney General in the Massachusetts Attorney General's Office. "We get hundreds of calls every year, probably every month, and student borrowers, especially debt-stressed borrowers, need help," stated Viator. In order to combat this growing problem faced by many MA students, the AG's Office partnered with uAspire earlier this year on a campaign to help educate families about their higher education options and understand how to pay for them.