Skip to main content
Policy
uAspire Applauds 2019 Congressional Efforts on Financial Aid Offers
December 9, 2019
By Ali Caccavella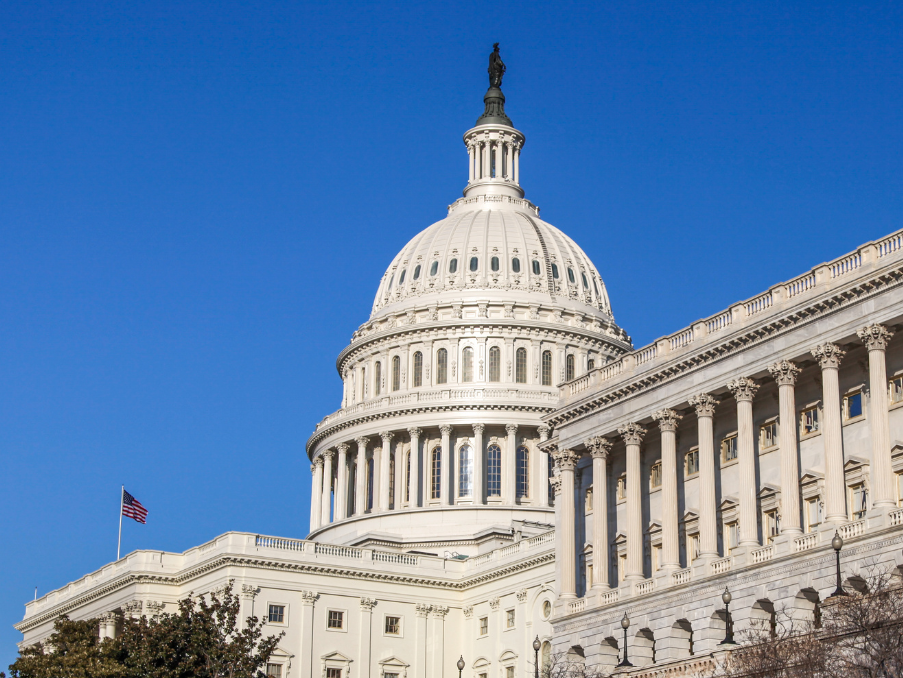 As the door closes on 2019, college-intending students prepare for the opening of new doors as they submit applications and start receiving those coveted acceptance letters. Yet as the costs of college increase every year, they increasingly rely on financial aid to make attendance possible. This is why we encourage our students to "celebrate, then decide"—celebrate your acceptances, but wait for financial aid offers to arrive to make your college choice.
Students and their families rely on these financial aid offers to break down what each school is going to cost them. To make an informed college choice, they need a clear, itemized understanding of the total costs and how the various types of financial aid can help them pay for college. Unfortunately, in our 2018 Decoding the Cost of College report with New America, we found that only one-third of aid offers provided the full cost of attendance (COA) with the direct costs owed to the institution and the anticipated indirect expenses students must cover. Additionally, fewer than one-third of letters differentiated between loans, scholarships, and Work-Study. This lack of clarity severely diminishes students' ability to understand the actual costs and prepare to cover them. Simple, common sense changes in how schools communicate aid are needed now.
Fortunately, we're ending the year on an optimistic note. uAspire would like to thank several members of Congress for their leadership on recent bi-partisan efforts to make financial aid offers more transparent. In particular, multiple pieces of legislation introduced in both the House and Senate include promising government mandates to standardize communication of financial aid and provide critical consumer information. In 2019, a total of six separate legislative bills tackle this issue, and all directly align with uAspire's student-centered recommendations:
Require a written financial aid offer to all qualified students
Employ standardized terms and student-friendly definitions
Include cost of attendance with breakdown of direct costs and indirect expenses
List gift aid and loans separately
Do not include Parent PLUS loans and work-study as line items in aid offers
Calculate the student's net cost
Calculate the student's net direct cost or "estimated bill"
Identify critical next steps
uAspire commends the leadership of Senators Chuck Grassley (R-IA), Tina Smith (D-MN), and Joni Ernst (R-IA) for introducing the first bill on this issue, Understanding the True Cost of College Act, requiring standardized terminology and a prescribed template form to be determined through a consumer-testing process centered on students. Since its introduction in March, several additional co-sponsors have joined and a companion bi-partisan bill was introduced in the House. This bill served as the foundation for financial aid offer transparency in the bi-partisan bill package, Student Aid Improvement Act introduced in September by the Senate Health, Education, Labor and Pensions chair Lamar Alexander (R-TN).
Furthermore, uAspire applauds sponsoring members and staff for the Financial Aid Communication Transparency Act or FACT Act, led by Representative Lori Trahan (D-MA) and Representative Lloyd Smucker (R- PA) in September, and joined by four additional bi-partisan co-sponsors to date. This bill requires standard terminology and a "quick reference box" which allows students to make direct apples-to-apples comparisons between the costs and grant aid at different institutions. A separate House bill introduced by Representative Lloyd Doggett (D-TX) in October called the Equitable Student Aid Access Act includes similar student-centered financial aid communication provisions alongside a mandate to simplify the Free Application for Federal Student Aid (FAFSA). This bill is co-sponsored by 67 Congressional members.

Most recently in October, the House Education and Labor Committee passed the College Affordability Act that constitutes their HEA reauthorization package, a decade-overdue update to the primary federal policy mandating higher education financial aid, access, and equity. The package includes a legislative proposal, very similar to the FACT Act, establishing students as the primary consumers of financial aid and requiring communication standardization and transparency. We appreciate the leadership of Chairman Bobby Scott and his committee staff for putting the needs of students at the center of policy change.
College affordability represents an important bi-partisan issue, and uAspire celebrates congressional efforts on both sides of the aisle to make financial aid communication consistent and transparent. It's just the starting point, as the burden of rising costs fall primarily on students and their families, but it will help to ensure they're able to make informed college decisions, ultimately leading to more degrees with less debt. Here's to continuing to work together in 2020 on behalf of all students and families.