Skip to main content
Blog
uAspire Announces Jaclyn Piñero as New Bay Area Executive Director
October 2, 2017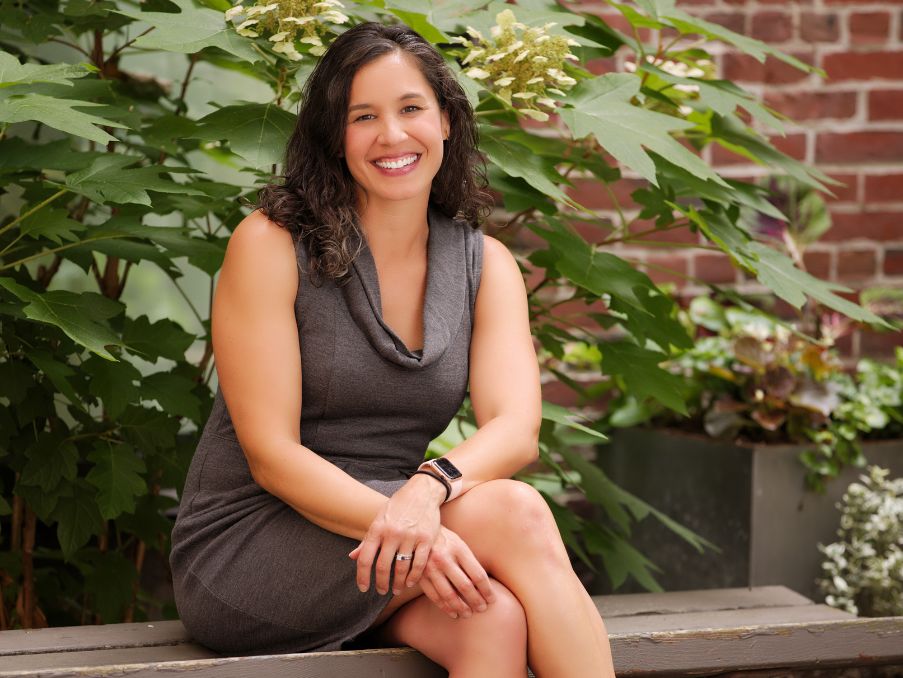 14-year veteran nonprofit leader will oversee ongoing expansion of services being offered in California
BOSTON — uAspire today announced the hiring of Jaclyn Piñero as the new Bay Area Executive Director of the national, Jaclyn Piñero headshotcollege-success organization. Piñero is a veteran nonprofit leader and fundraising executive, with more than 14 years of professional experience in philanthropy dedicated to social justice.
In her role, Piñero will lead a staff of 12 and work closely with the local Bay Area Board of Directors. She will be responsible for leading the programming and development work for the organization within the state of California, working closely with uAspire's national team based in Boston to contribute to the development of uAspire's national footprint. She will report directly to uAspire's National CEO Bob Giannino, and will officially begin on November 1, 2017.
"We are delighted to welcome Jaclyn's vast wealth of knowledge and her passion for social justice activism to uAspire," said Giannino. "I'd also like to thank our Bay Area Board of Directors and everyone involved on the selection committee for their time and efforts in evaluating prospective candidates and arriving at such a strong leader."
A graduate of California State Polytechnic University, Pomona, Piñero most recently served on the leadership team of Bay Area Legal Aid as Director of Development. In this role, she was responsible for securing the organization's $16 million budget through institutional and private fundraising. Piñero brings a deep network in the fundraising arena in the Bay Area, as evidenced by her success in growing the institutional fundraising at Bay Area Legal Aid from $5.5 million in 2005 to its current $14 million. Earlier in her career, she worked in the private sector as a business consultant for Arthur Anderson and BearingPoint.
Piñero sees her time at Bay Area Legal Aid as having focused on helping families set a path out of poverty, and she strongly believes that education is the most effective way of doing so. As a first-generation college graduate herself, she recognizes the importance of the critical need to increase both the accessibility and the affordability of higher education and is thrilled to be joining an organization where she can serve as a regional and national advocate for that work.
Piñero will replace Lara Fox, the founding Executive Director for uAspire Bay Area, who oversaw all aspects of the site's launch and growth – from securing its initial funding to its launch and sustaining the site by building its profile and board and forging partnerships with area schools and community partners.
"We wish to thank Lara very much for her leadership in bringing the vision for uAspire Bay Area to life," said Giannino.
Founded in 1985 in Boston, MA, uAspire is a national leader in providing college affordability advising to students, families and college access and success professionals, with the goal of empowering students to find an affordable path to a college degree. uAspire Bay Area opened its doors in 2013, and this year the site is providing in-person college affordability services to more than 1,300 12th graders in high schools in San Francisco, Oakland, and Hayward, and virtual advising services to another 1,000 12th graders participating in Early Academic Outreach Programs run by eight UC campuses of the University of California system across the state.
uAspire also collaborates with the San Francisco Unified School District (SFUSD) to operate the My Brother's and Sister's Keeper Initiative, whose goal is to increase the number of African American students from SFUSD who attend, persist in, and graduate from college.
For more information, please contact uAspire CEO, Bob Giannino, at bob@uaspire.org.