Skip to main content
In the Media
TIAA Unveils the TIAA Difference Maker 100
October 1, 2018
By Business Wire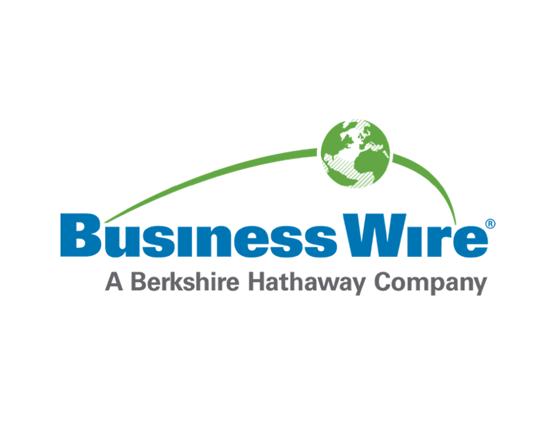 TIAA today announced the TIAA Difference Maker 100 Honorees – 100 individuals working in the nonprofit sector who have made significant contributions in their communities and throughout the world. TIAA will recognize each of the 100 honorees with a $10,000 donation in their name to the nonprofit organization they support, totaling $1 million in contributions.
The Difference Maker 100 program launched earlier this year as part of TIAA's centennial to recognize the positive impact nonprofit employees have on the world. Individuals were invited to submit their own story or recommend others for consideration. The final Difference Maker 100 Honorees were selected by a panel of judges based on their impact, creativity, perseverance and motive.
"We could think of no better way to commemorate our centennial than to celebrate the people we have a mission to serve – the millions of nonprofit professionals driven by purpose and service – and to help enable them to continue having a positive impact on the world," said Roger W. Ferguson, Jr., president and CEO of TIAA. "We were delighted to receive over 4,000 submissions. Each represents an inspiring story that epitomizes what it means to be a difference maker."
The 100 honorees represent a wide range of nonprofit organizations from across the United States focused on social impact issues, health and wellness, education and technology, arts and culture, and the environment. TIAA teamed up with Oath and RYOT Studio to create and produce the TIAA Difference Maker 100 program.
Laila Ali, world-class athlete and a prominent supporter of charitable organizations, served as the ambassador for the program.
"I had the opportunity to review many of the amazing stories submitted by people working in nonprofit organizations across the country and was inspired by each and every one," said Laila Ali. "The individuals who are being recognized today are selfless in their commitment to serving others. I am sure their stories will move more people to do good in the world."
As part of its centennial celebration, TIAA also hosted a companywide "100 Days of Difference" campaign that enabled TIAA employees to take part in philanthropic and community service-oriented projects across the country. It was the largest employee volunteerism program in the company's 100-year history. More than 9,550 employees across 51 offices completed 389 service projects that impacted 717,548 lives in 100 days.
For more information about the TIAA Difference Maker 100 Honorees and the program, visit TIAADifferenceMaker100.org.
The TIAA Difference Maker 100 Honorees include:
Ismail Abdurrashid (Boston, Mass.) – College Bound Dorchester
Chike Aguh (Beltsville, Md.) – EveryoneOn
Jeanne Alter (Astoria, N.Y.) – Kennedy Children's Center
Kimberly Appelt (New Canaan, Conn.) – Harlem Lacrosse and Leadership Corporation
Suzanne Baker (Livonia, Mich.) – Blessings in a Backpack-Livonia
Nancy Ballard (Petaluma, Calif.) – Rooms That Rock 4 Chemo, Inc.
Susan Binkley (Monteagle, Tenn.) – Blue Monarch
Melissa Blackmon (Clayton, N.C.) – Donate Life North Carolina
Eva Bornstein (New York, N.Y.) – Lehman College Center for the Performing Arts, Inc.
Caroline Boudreaux (Austin, Texas) – Miracle Foundation
Garry Bowie (Long Beach, Calif.) – Being Alive: People Living with AIDS Action Coalition
Breanna Branch (Oakland, Calif.) – uAspire
Stephanie Burch (Hampton, Va.) – Virginia Beach Justice Initiative
Ron Byrne (Altamont, N.Y.) – Umbrella of the Capital District, Inc.
Evelyn Calip (Harbor City, Calif.) – Evelyn's Breast Friends Forever, Inc.
Rebecca Campbell (Sarasota, Fla.) – Children of Fallen Soldiers Relief Fund, Inc.
Laura Capello (Phoenix, Ariz.) – Big Brothers Big Sisters of Central Arizona
Marcelo Cardarelli (Fairfax, Va.) – The William Novick Global Cardiac Alliance
Mark Carlson (Acton, Mass.) – The Children's Center for Communication and Beverly School for the Deaf
Christopher Cooley (Pittsburg, Pa.) – Serving Other Souls, Inc.
Gary Cornwell (Gainesville, Fla.) – Florida Camp for Children and Youth with Diabetes, Inc.
Paula Daniels (LaVergne, Tenn.) – Mid-Cumberland Community Action Agency
Sharon Darling (Louisville, Ky.) – National Center for Families Learning
Lisa DeSantis (Paramus, N.J.) – Consortium of Multiple Sclerosis Centers
Liz Dunbar (Tacoma, Wash.) – Tacoma Community House
Grace Feldman (New Haven, Conn.) – Neighborhood Music School
Mary Ellen Fitzgerald (Abington, Pa.) – Breathing Room Foundation
Sister Teresa Fitzgerald (Astoria, N.Y.) – Hour Children, Inc.
Jaclyn Fratangelo (Pleasanton, Calif.) – Abilities United
Sarah Garman (Pembroke Pines, Fla.) – North Campus Food Pantry for Students
Roger Gonzalez (El Paso, Texas) – LIMBS International
Debbie Greenberg (St. Louis Mo.) – A Million Stars, Inc. DBA College Bound St. Louis
Inger Griffin (Livonia, Mich.) – The Emily Ann Griffin Foundation
Pete Griffin (Nashville, Tenn.) – Musicians On Call
Abigail Harrison (Wellesley, Mass.) – The Mars Generation
Tera Hilliard (Hawthorne, Calif.) – Forgotten Children, Inc.
Barbara Hoffman (Gilbert, Ariz.) – Red Means Stop Coalition
Nancy Hughes (Eugene, Ore.) – StoveTeam International, Ore.
Jill Isenbarger (Pelham, N.Y.) – The Stone Barns Center for Food & Agriculture
Kanti Jain (Alpine, N.J.) – International Human Benefit Services
Rosemarie Jefferson (Philadelphia, Pa.) – Inn Dwelling
Mary Keane (Yonkers, N.Y.) – You Gotta Believe
Alex Landberg (Des Plaines, Ill.) – Chicago Run
Allan Law (Edina, Minn.) – Love One Another Minneapolis Recreation Development, Inc.
Marianne Legato (New York, N.Y.) – Foundation Gender-Specific Medicine
Shari Lewis (Chicago, Ill.) – Project H.O.O.D.
Dan Lill (Rochester, N.Y.) – R Community Bikes, Inc.
Danielle Maloof (Glendora, Calif.) – Save the Heartbeat, Calif.
Albert Manero (Orlando, Fla.) – Limbitless Solutions
Jerria Martin (Selma, Ala.) – Drug Free Communities of Dallas County
Kerri Martin (Asbury Park, N.J.) – Second Life Bikes
Kyle Matthews (Tampa, Fla.) – Beat Nb Cancer Foundation, Inc.
Michael McGuire (Jacksonville, Fla.) – River Oak Center
Gayle McPherson (Winfield, Kan.) – Eagle Nest, Inc.
Jennifer McVoy (Grand Haven Township, Mich.) – Out Side In, Inc.
Jeri Millard (Jacksonville, Fla.) – In the Pink Boutique, Inc.
Stacy Moore (Philomath, Ore.) – Institute for Applied Ecology
Brian Morello (Oakland, N.J.) – Family Reach Foundation
Sheila Morovati (Santa Monica, Calif.) – Crayon Collection
Rick Nahmias (Van Nuys, Calif.) – Food Forward
Darlene Nakayama (Honolulu, Hawaii) – Palolo Chinese Home
Staci Nichols (Little Falls, N.Y.) – Herkimer County Chapter, NYSARC, Inc. DBA Arc Herkimer
Keith Norris (Elkton, Va.) – World Hope International
Gary Oberstein (Walpole, Mass.) – Above the Clouds
Elizabeth O'Donnell (Hamburg, N.Y.) – Gliding Stars, Inc.
Jodi O'Donnell-Ames (Titusville, N.J.) – Hope Loves Company, Inc.
Lynn Olson (Minneapolis, Minn.) – Language Central, Inc.
John Orr (Philadelphia, Pa.) – Art-Reach, Inc.
Robert Picard (Pocatello, Idaho) – Health West, Inc.
Lee Ponsky, MD (Moreland Hills, Ohio) – MedWish International
Cathy Poznik (Twinsburg, Ohio), Chiari and Syringomyelia Foundation
Tyler Radford (Kew Gardens, N.Y) – Humanitarian OpenStreetMap Team
Julie Rasmuson (Stewartstown, Pa.) – Autism York
Diana Richardson (Eugene, Ore.) – Makindu Children's Program
Michelle Roberts (Powhatan, Va.) – Miracles in Motion
Melanie Rodriguez (Nutley, N.J.) – The Partnership for Maternal and Child Health of Northern N.J.
Heather Rossi (Cary, N.C.) – Centerstone Military Services
Sharon Runge (Catonsville, Md.) – Kenya Connect
Nicole Russell (Guttenberg, N.J.) – Precious Dreams Foundation
Lucia Sacco (Ithaca, N.Y.) – Tompkins County Senior Citizens Council, Inc., DBA Lifelong
David Sack (Fallston, Md.) – Child Health Foundation
Miesha Sanders (Saint Paul, Minn.) – Parent Teacher Home Visits
Jessica Schreiber (New York, N.Y.) – FABSCRAP, Inc.
Angela Settle (Charleston, W.Va.) – West Virginia Health Right, Inc.
Bette Sherman (Denton, Texas) – Denton Animal Support Foundation, Inc.
James Short (La Jolla, Calif.) – Padres Pedal the Cause
Aaron Slatton (New Haven, Ind.) – Indiana Institute of Technology
Michael Slaymaker (Orlando, Fla.) – Orlando Youth Alliance
Julia Sleeper-Whiting (Lewiston, Maine) – Tree Street Youth
Robin Smalley (Los Angeles, Calif.) – mothers2mothers
Timothy Solberg (St. Louis, Mo.) – Project Medishare for Haiti
Sister Peg Spindler (Gary, Ind.) – Sojourner Truth House
Nicole Steele (Lawrenceville, Ga.) – Diamond In The Rough Youth Development Program, Inc.
Jarrett Stein (Philadelphia, Pa.) – Rebel Ventures
Elizabeth Swiman (Tallahassee, Fla.) – Florida State University
Kyle Thomas (Crested Butte, Colo.) – Peace of Adventure
Christine Thompson (Boydton, Va.) – Humanity Road, Inc.
Marianna Tu (Brooklyn, N.Y.) – America Needs You
Kathleen Webb (Wichita, Kan.) – Children First CEO Kansas
Sophie Wysocki (Broomfield, Colo.) – Agape International Missions
About TIAA
With an award-winning [1] track record for consistent investment performance, TIAA (TIAA.org) is the leading provider of financial services in the academic, research, medical, cultural and government fields. TIAA has $1 trillion in assets under management (as of 6/30/2018 [2] ) and offers a wide range of financial solutions, including investing, banking, advice and education, and retirement services.
[1] The Lipper Large Fund Award is given to the group with the lowest average decile ranking of three years' Consistent Return for eligible funds over the three-year period ended 11/30/12 (36 fund companies), 11/30/13 (48), 11/30/14 (48), 11/30/15 (37), 11/30/16 (34) and 11/30/17 (34) with at least five equity, five bond, or three mixed-asset portfolios. Note this award pertains to mutual funds within the TIAA-CREF group of mutual funds; other funds distributed by Nuveen Securities were not included. From Thomson Reuters Lipper Awards, © 2018 Thomson Reuters. All rights reserved. Used by permission and protected by the Copyright Laws of the United States. The printing, copying, redistribution, or retransmission of this Content without express written permission is prohibited. Past performance does not guarantee future results. Certain funds have fee waivers in effect. Without such waivers ratings could be lower. For current performance, rankings and prospectuses, please visit the Research and Performance section on TIAA.org. Securities offered through Nuveen, LLC, and TIAA-CREF Individual & Institutional Services, LLC, members FINRA and SIPC.
[2 ] Based on $1 trillion of assets under management across Nuveen Investments affiliates and TIAA investment management teams as of 6/30/18.
TIAA-CREF Individual & Institutional Services, LLC, Teachers Personal Investors Services, Inc., and Nuveen Securities, LLC, Members FINRA and SIPC, distribute securities products. Annuity contracts and certificates are issued by Teachers Insurance and Annuity Association of America (TIAA) and College Retirement Equities Fund (CREF), New York, NY. Each is solely responsible for its own financial condition and contractual obligations.
© 2018 Teachers Insurance and Annuity Association of America-College Retirement Equities Fund, 730 Third Avenue, New York, NY 10017