Skip to main content
Blog
TIAA Recognizes uAspire SF Bay Area Advisor for Work Helping Black Students Pay for College    
October 17, 2018
By Jason Johnson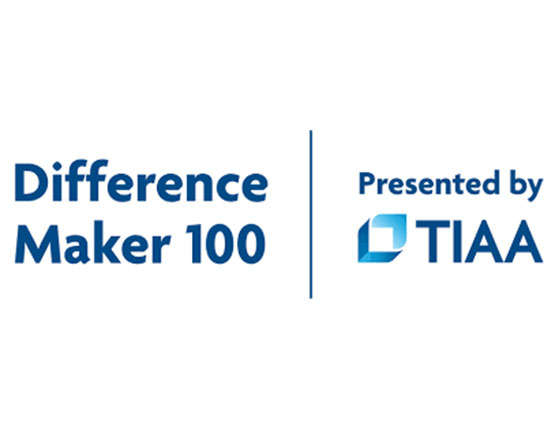 Company's Difference Maker 100 award celebrates nonprofit employees' contributions to the world by awarding $1 million to nonprofits in their honor
For Immediate Release:
October 17, 2018
Media Contact:
Communications Director Jason B. Johnson
Ph: 781-971-1461; email: jasonj@uaspire.org
SAN FRANCISCO — uAspire is proud to announce today that Senior College Affordability Advisor Breanna Branch has been chosen by TIAA as one of its Difference Maker 100 award winners for her outstanding work helping African American 12th graders in the San Francisco Unified School District (SFUSD) successfully navigate the college application and enrollment process.
The award recognizes those doing "extraordinary work to create a better tomorrow." Branch, as the My Brother's and Sister's Keeper (MBSK) Senior College Affordability Advisor, works with SFUSD to provide specialized college affordability advising to the district's black 12th graders to improve outcomes for the city's African American youth so they can attend and complete college with less debt.
Branch and MBSK's work is of critical importance as African American students tend to carry the most student loan debt - among student debt of African-Americans, the average outstanding federal student loan balance was $30,000 in 2010, compared to $18,000 for whites and $22,400 for Hispanics in 2010. Data show that nearly half of African American borrowers defaulted, including 75 percent of those who dropped out of for-profit colleges, according to the Center for American Progress.
"My work is helping students from a marginalized community attend and complete college," said Branch. "There is inequity within the high schools when it comes to college access and even more specifically college affordability and black students. We're addressing something to affect how much student loan debt black students take out and working with them to make decisions before they even get to college. We're making a difference by helping black students make affordable college decisions."
About Breanna
Prior to joining uAspire, Breanna worked at Boys Hope Girls Hope-St. Louis as a college success coordinator where she assisted high school seniors through the college process. Additionally, she worked at The Scholarship Foundation of St. Louis as a student advocate and spent two summers advising students at the High School to College Center during the "summer melt" months. Breanna earned her BA in communications from Saint Louis University.

About uAspire
uAspire is a national nonprofit whose mission is ensuring that all young people have the financial information and resources necessary to find an affordable path to and through college. uAspire has a three-pronged approach to ensuring that every student has an equitable opportunity to succeed - focusing on student advising, training of school counselors and college access providers, and policy and systems change. With a singular focus on affordability, our innovative models have large-scale impact.
About TIAA Difference Maker 100
TIAA Difference Maker 100 Honorees – 100 individuals working in the nonprofit sector who have made significant contributions in their communities and throughout the world. TIAA will recognize each of the 100 honorees with a $10,000 donation in their name to the nonprofit organization they support, totaling $1 million in contributions.
The Difference Maker 100 program was launched earlier this year as part of TIAA's centennial to recognize the positive impact nonprofit employees have on the world. Individuals were invited to submit their own story or recommend others for consideration. The final Difference Maker 100 Honorees were selected by a panel of judges based on their impact, creativity, perseverance and motive.
"We could think of no better way to commemorate our centennial than to celebrate the people we have a mission to serve – the millions of nonprofit professionals driven by purpose and service – and to help enable them to continue having a positive impact on the world," said Roger W. Ferguson, Jr., president and CEO of TIAA. "We were delighted to receive over 4,000 submissions. Each represents an inspiring story that epitomizes what it means to be a difference maker."
The 100 honorees represent a wide range of nonprofit organizations from across the United States focused on social impact issues, health and wellness, education and technology, arts and culture, and the environment. TIAA teamed up with Oath and RYOT Studio to create and produce the TIAA Difference Maker 100 program.
###