Skip to main content
Blog
Support uAspire this Giving Tuesday
November 29, 2021
By uAspire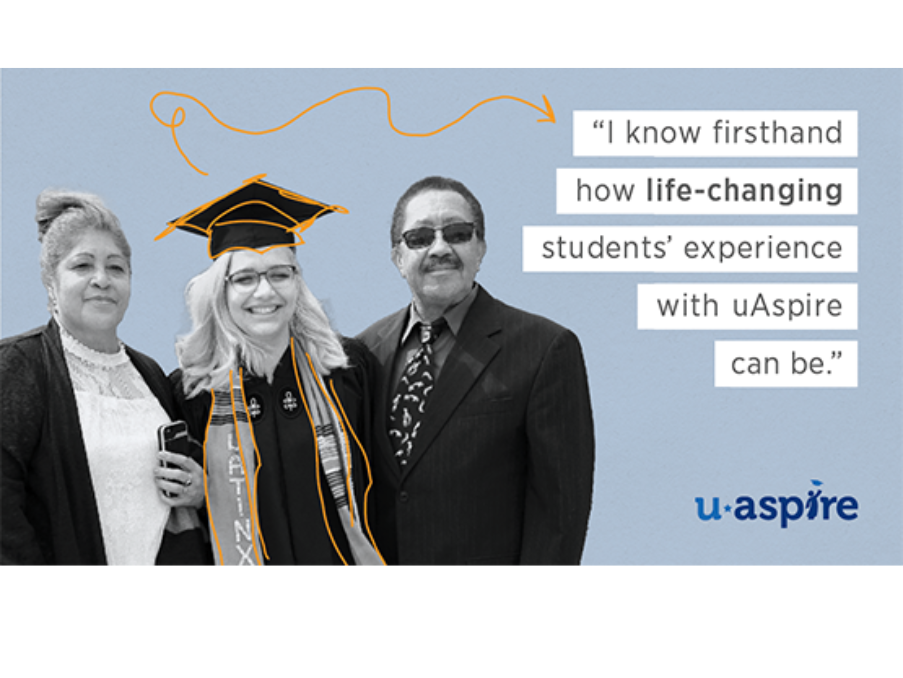 You can help build a brighter future for all students
"As a 12th grader, my uAspire advisor gave me the guidance and tools to navigate the financial aid process and the motivation to stick with it when it got frustrating. Now I have the chance to take the support I had and pay it forward," says uAspire Advisor Carmella. "I see the potential and enthusiasm that I had in my students and all I want is for them to succeed."
You can learn about the impact of uAspire's advising from Carmella in this short video:
Please invest in this critical work. Every amount helps. Together, we can imagine and build a brighter future for all students.

Donate

Or make checks payable to uAspire and mail to: uAspire, Attn: Leah McLean, 31 Milk Street, Suite 900, Boston, MA 02109
If you have questions or would like more information on how to donate stock or through your donor advised fund, please contact Leah McLean at (617) 701-7206 or leahm@uaspire.org.