Skip to main content
In the Media
Study: College Financial Aid Award Letters Lack Clarity, Transparency
June 5, 2018
By LaMont Jones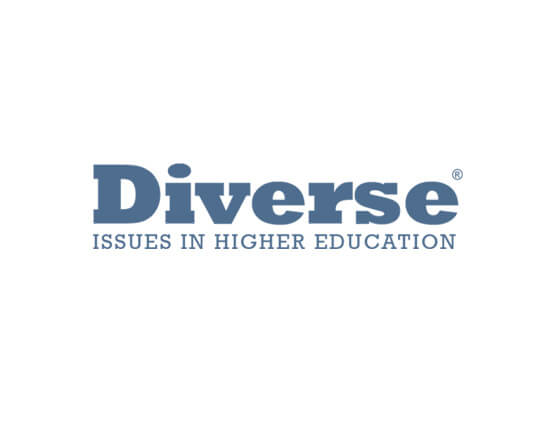 Financial award letters from colleges often are so unclear or misleading that students and their families don't get an accurate picture of the full cost of schooling and just how much money they will have to ante up on their own.
That's the conclusion of a team of New America and uAspire researchers after a quantitative analysis of 11,000 actual award letters received by Class of 2016 seniors from194 high schools across the nation, and a qualitative analysis of 515 of those letters.
In a report released Wednesday titled "Decoding the Cost of College: The Case for Transparent Financial Aid Award Letters," authors from the Washington, D.C.-based New America think tank and Boston-based nonprofit uAspire outlined seven major findings:
Confusing terminology and jargon. In cases where 455 colleges offered unsubsidized student loans, there were 136 different terms for the loan, 24 of which did not use the word "loan."
Omission of the total cost. More than one-third of the 515 award letters analyzed qualitatively left out information that would help the student understand funding they would receive in the larger context of the total cost of the education.
Failure to differentiate aid types. All aid was grouped together in 70 percent of letters, with no definitions or language spelling out the differences between scholarships, grants, loans and work-study.
Misleading packaging of Parent PLUS Loans. The loan was described as an "award" in upwards of 15 percent of letters, which made the financial aid package seem more generous although loans – unlike scholarships and grants – must be repaid.
Vague definitions and poor placement of work-study. Seven in 10 schools that offered work-study didn't explain what it was and how it was different from other types of aid.
Inconsistent bottom-line calculations. Fewer than half of the schools – about 40 percent – calculated what the student would need to pay beyond all other sources of aid, and together they had 23 different ways of calculating those remaining costs.
No clear next steps. No information was provided about what to do to accept or decline a financial aid package in about half of the letters, and policies were inconsistent among those that did.
Additionally, 36 percent of the financial award letters – more than 1 in 3 – from the 515 schools more closely analyzed provided no cost information at a time when rising college costs and skyrocketing student loan debt are topics of national debate.
A result of these college practices is that many students don't realize before they start college whether they can afford the school, how much money they must personally come up with to meet all costs, and that they may not even have enough money to finish their education.
Consistent and clear communication about financial aid is important to students because awards usually don't cover all costs. For example, study researchers found that even with a maximum Pell grant, the average recipient still had to come up with almost $12,000 – regardless of cost-saving choices such as a public school instead of private or living off-campus rather than in school-run housing.
"Students and families confront a detrimental lack of information and transparency when making one of the biggest financial decisions of their lives: paying for college," the report said.
"As a result, it is exceedingly difficult for students and families to make a financially-informed college decision. While solutions for tackling the cost barrier may be complex, solutions to improve award letter terminology and formatting are well within reach."
The report lists seven recommendations for addressing the issues: require a written financial aid offer to all students; use standardized terms and "student-friendly" definitions; include the total cost of attendance with a breakdown of direct and indirect expenses; list gift aids and loans separately; don't include work-study and Parent PLUS loans as line items in aid offers; calculate the student's net cost and estimated bill; and identify critical next steps such as how to accept and decline sources of aid, any needed documentation and deadlines for action.
Additionally, New America renewed its call for Congress to require the U.S. Department of Education to create templates for standardized award offers.
Two of the report's four authors – Rachel Fishman, deputy director for higher education research with the Education Policy Program at New America, and Laura Keane, chief policy officer at uAspire – told Diverse that they will meet Wednesday on Capitol Hill with House and Senate representatives to discuss the report and solutions to the concerns it raises.
It's imperative that colleges improve communication with students when spelling out financial-aid packages in award letters, they said.
"Without common language, a common standard of terms and how they are defined across stakeholders, it can be confusing and misleading," said Keane. "What we know from a broad and deep anecdotal level is that the current practices are creating deep confusion for students, parents and practitioners."
Both organizations particularly advocate for lower-income, first-generation and minority students in public schools, groups that may be particularly vulnerable to confusion about how to fund college.
"They generally have less support in college advising and financial aid, so the decisions they make about whether to borrow or how much debt to go into for college are usually more emotional and involve much more risk," said Keane.
That's why, Fishman said, it's critical "how cost and aid are communicated at the very beginning, when students and families make choices."
The racial breakdown of recipients of financial award letters included in the study were 37 percent Black, 36 percent Hispanic, 12 percent White, 9 percent Asian and the remainder other or unknown.
The study findings did not surprise Fishman or Keane, whose organizations work with thousands of students and families each year to help them understand award letters and the financial aid process.
"Our fears were substantiated," said Keane. "It's an economic and an ethical issue. College is a very important life investment, and understanding the costs and the pathways to get there is important so that students are empowered to make the right choices for themselves."