Skip to main content
Blog
Statement of Bob Giannino, uAspire CEO, on the Trump Administration Decision to End DACA Program
November 15, 2017
By Allie Negron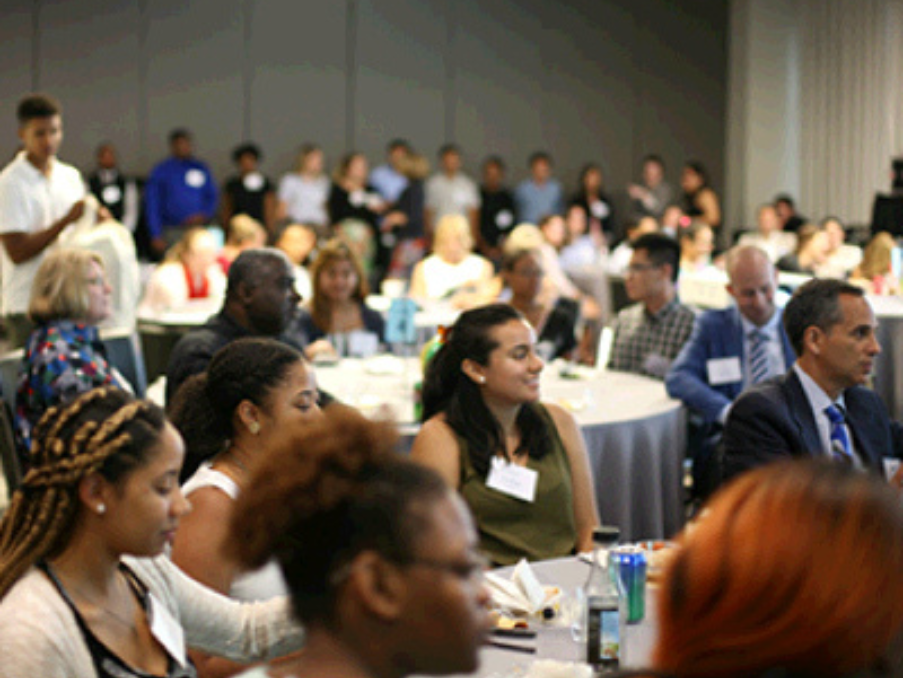 Today, in announcing its plan to rescind the Deferred Action for Childhood Arrivals (DACA) program, the Trump Administration has decided to turn its back on more than 800,000 young people, as well as turn its back on the ideals and values that have served as the bedrock of our country since its founding. Sending these young people – many of whom have known only the United States as their home – to countries they've never known, won't recognize, and where they may be at substantial risk of suffering violence, would be an act profoundly counter to the values we stand for as a nation.
Caught up in a wave of xenophobia and anti-immigrant fervor are approximately 800,000 Dreamers who were brought to the United States as children. And with the majority of these children having come here prior to their sixth birthday, many have no ties to their native countries. The United States of America is their home. As a result of today's action, everything they've learned growing up has been turned upside down. That's because all their lives they have been told by teachers, family, friends, and our government, that the United States is a place where dreams are made and the opportunity for life, liberty and the pursuit of happiness is possible. Sadly, those ideals are being jeopardized by the Trump Administration and we must now turn to Congress for leadership in ensuring the sustainability of those values that we hold most closely.
Dreamers represent what's best about America and personify what we know as "the American Dream". They were brought here to achieve a better life and despite the many obstacles that stand in their way, the vast majority of Dreamers have worked hard to do just that. About 85 percent – approximately 730,000 – of the children who meet the residency and age requirements of the act will eventually graduate high school, according to estimates from the Migration Policy Institute and the Center for Immigration Studies. In addition, many business leaders have called on the president to keep DACA protections in place, including the heads of some of our nation's largest corporations, such as Microsoft, Apple, and Facebook, citing potential damage to the economy if the program were to end.
Dreamers serve in our military, respond to natural disasters, help build our country's infrastructure, and pay it forward by playing critical roles in counseling and supporting fellow youth in their pursuit of the American Dream. Dreamers are woven into the fabric of our nation and without them, America's greatness will be greatly diminished.
At uAspire, we believe that ALL young people across the United States should have the opportunity to pursue the American Dream – and we place no qualifications on that belief. Our work will only be done when our most vulnerable inhabitants feel the full and undiminished embrace of their government. Over the coming months, will actively engage members of Congress in hopes of convincing them to act to in a just manner to take action to sustain DACA as the law of the land. As we move forward in our work, uAspire will continue to stand by all Dreamers we encounter and continue to support their hopes and dreams for a thriving and prosperous future as Americans.