Skip to main content
Blog
Spotlight: Greg Shell, Bain Capital
February 13, 2020
By uAspire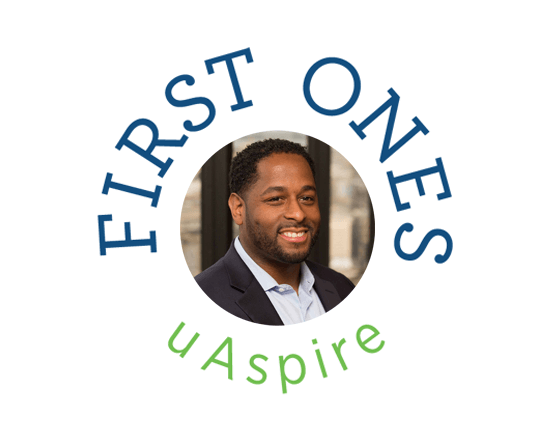 5 Questions for Massachusetts First Ones Honoree Greg Shell, Managing Director, Bain Capital
What does being a first-generation college graduate mean to you?
Early on in my life I never thought 'oh I'll be the first one.'
I always had a palpable sense that education was the path to take, my pathway, to be the person I ultimately wanted to be. I never felt there was some special responsibility conferred upon me. I don't think it was until years later that I had studied it academically, that led me to understand that breaking cycles of poverty is such a hard thing to do.
What impact did going to college or earning a degree have on your life?
It's like night and day.
I began to have as my friends people from all around the world. I was taught by Nobel prize winners. Your life chances start to evolve to include some new expectations. I started to be bombarded with a different set of images. I liked it and I never looked back. I started to realize that this is who I could be.
What do you love about your career?
I have been pretty clear in my head that a vibrant private sector is vital for low income and people of color to disrupt the set of conditions and towering deficits that they experience from birth. I believe that education and entry into the private sector is a vital pathway for success. I believe in the private sector.
Tell us about someone whose support made a difference in your life, and how?
None of this will make sense without my mother.
I believe that you will perform to the expectations to the nearest loving adult in your life, and man oh man did I hit the lottery in that case. Her point was always 'it's not that you can do this, it was you will do this.' I knew that from a young age.
She helped me see that the challenges and differences in his life were small next to my potential. Armed with her, I never needed another thing. This is not to diminish the teachers and principal and others who helped me, but with her, I would have found a way.
What advice do you have for first-generation college students?
There are simply going to be more bricks in your bookbag to carry.
You also have to know that your knees will hurt because you're carrying this extra weight up that hill. But also, you need to understand that we have to systematically change the society, to make it more just, and improve society's ability to fully release everyone's human potential.