Skip to main content
In the Media
SFUSD College Ambassador Program Paves Students' Path to College
June 30, 2021
By Claire Callahan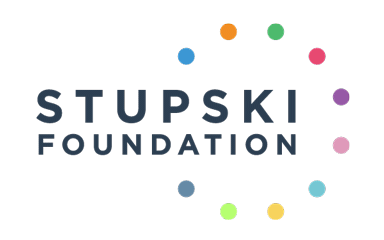 Growing up in Choluteca, Honduras, Elida Marcia Vasquez dreamed of moving to the United States with the hope that many immigrants have to create a brighter future for herself and her family. Ever since she was a child, she was fascinated by all things related to business and entrepreneurship, and she knew she wanted to go to college to learn how to manage her own business in the future. As she approached her senior year at Lincoln High School in San Francisco, Elida had her sights set on applying for college. Then the COVID-19 pandemic hit.
With a dizzying array of personal statements, financial aid forms, scholarship applications, and SAT/ACT requirements to complete, on top of the challenges created by the pandemic, Elida felt nervous. The first person in her family to apply for college, she had never filled out applications like these before. Whom could she turn to for support to decode the complicated college application process?
The COVID-19 pandemic made school and preparing for college even more daunting for the students like Elida in San Francisco Unified School District (SFUSD). But just as the pandemic struck, a promising new college ambassador program bolstered college readiness support for 1,400 students.
"The pandemic was something that really affected us since it took away the opportunity to learn more on how to apply for college," explains Elida. "But then the college ambassadors arrived and they came to support us in many things," she said.
In the video, Elida Marcia Vasquez, a recent graduate of Lincoln High school, College Ambassadors Mareling Ballardes-Mendieta, Dominique Chan, Ingrid Reyes, and Damani Williams, and Program Administrator of the College Ambassador Team, Karen Bioski-Simon discuss the impact SFSU's college ambassador program had on students this year.
This program couldn't have come at a better time for students like Elida. With school closures due to public health precautions, SFUSD had to find a way to continue to provide high-quality, integrated advising services to its students. The near-to-peer mentor model was particularly helpful under these circumstances. "It has been really hard for students," explains Ingrid Reyes, a college ambassador in the program. "I know how hard it is to be in school right now, and that allows high school students to know that they're not alone and makes it easier for them to trust us," she said.
The program started in 2020 when SFUSD partnered with community-based organizations – 10,000 Degrees and uAspire – and a cohort of near-to-peer college ambassadors to expand advising services across eight high schools. Together, the program partners support students to fill out college admissions, FAFSA, Dream Act, and scholarship applications. Participating school sites this year included Lincoln, Ida B. Wells, Balboa, Independence, International, Downtown, Burton, and Marshall.
To reach more students at this critical moment, SFUSD contributed funds to bring College Ambassadors to Independence High School this year. Thanks to the additional district funds, the district will hire more college ambassadors to expand the program to students at Washington and Wallenberg High Schools in the upcoming school year.
As a result of the district's emphasis on integrated advising programs, three high schools in SFUSD saw increases in the number of FAFSA and Dream Act applications that students completed at a time when schools were anticipating a decline. From 2020 to 2021, Lincoln High School, Balboa High School, and Independence High School saw encouraging gains in completed applications of 12%, 10%, and 29% respectively.
Karen Bioski-Simon, the program admin of the College Ambassador Team at SFUSD, emphasized the importance of partnership in students' success. "One key facet of our work this year has been partnership. This includes the development of a deep partnership with school site staff. Creating space to bring community-based organization partners together into that collaborative space has allowed for more intensive and directed interventions and the development of creative, innovative solutions for reaching out to and supporting our students. It has been a true community approach this year and we look forward to continuing together, in community, because our work is so much stronger together as a team."
Stupski Foundation is proud to support integrated advising programs at high schools that include coordinated support from community-based partners, near-to-peer advisors, and district-level support. They are changing how students apply to college—creating not only necessary support during the pandemic but shifting the way that the SFUSD system supports students on their paths to college.
After navigating the college application process with the support of the program and Ingrid, her college ambassador, Elida's college dreams became a reality. She plans to attend San Francisco State in the fall. "[The college ambassador program] provides us a lot of support, and it engages us to keep going and follow our dreams," she said.
Read the original article here.