Skip to main content
In the Media
Requiring seniors to complete the FAFSA
April 27, 2023
By Matthew Dembicki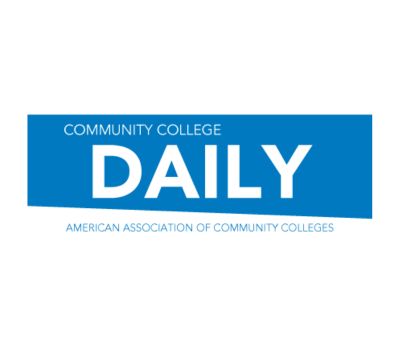 A new report exploring the value of requiring all high school students to complete a federal student aid application can be summarized by two key findings:
Last year, eligible students who didn't complete the FAFSA left $3.58 billion on the table in Pell grants.
The report from uAspire, a nonprofit organization that works on college affordability by providing students with financial information and resources, says that by adopting a "universal" FAFSA completion policy – making the financial aid form a requirement for graduation and supporting students through the process – states can help ensure students access financial aid and postsecondary opportunities. It makes its assertion based on studying the policies of five states implementing this policy — Alabama, California, Illinois, Louisiana and Texas. (Louisiana was the first state to implement a universal FAFSA policy, followed by Illinois, Texas, Alabama and California, the report notes. New Hampshire, Kansas, and Indiana passed policies for future implementation.)
FAFSA completion requirements are also often part of college Promise programs, which usually provide "last dollar" scholarships to eligible students. Tennessee is the leader in making FAFSA completion mandatory for its Promise program, which resulted in a spike in applications and student aid awards. The state is among the top in the country for FAFSA completion with a 74.1% completion rate for this year's seniors, according to Tennessee Higher Education Commission.
I won't qualify
A common misconception among students and families is that they won't qualify for financial aid so they don't need to fill out an application, the uAspire report says. But by requiring all seniors to complete the FAFSA, regardless of income, many students are surprised to discover that they are eligible, it says.
The report also provides examples of promising practices. For example, the Rural Student Success Initiative in Texas begins postsecondary conversations in the eighth grade to provide time to build trust, create parental buy-in and reduce reluctance in sharing financial and personal information for student aid applications during senior year.
The report says discussing the FAFSA requirement alongside different postsecondary options lets students know financial aid is available for more than associate and bachelor's degree programs, like technical and certificate programs.
A coordinated effort
Universal FAFSA requires coordination in schools among its departments, including leadership, staff, teachers and counselors, to help families navigate the financial aid process. It includes outside partners, too, including colleges, community-based organizations, state agencies and others, the report says. It cites an effort in Texas where Education Service Center Region 19 provides financial aid form completion support and training opportunities to El Paso school districts. Prior to universal FAFSA, the center ran regional financial aid events for high schools based on location. It now holds these events in every high school in El Paso and the events are supported by El Paso Community College, the University of Texas at El Paso and Texas Tech, as well as volunteers from the Texas Workforce Commission.
The report observes there are challenges with universal FAFSA, including some initial communication issues with families, families being reluctant to participate and share personal information, staff capacity and funding, inconsistent opt-out processes and data-gathering practices. uAspire provides recommendations for these areas, such as states starting with a pilot program at a few school districts prior to broad implementation and targeting funding to districts with lower-income high schools with lower financial aid form submission rates.