Skip to main content
Blog
Racial equity at the forefront—inside and outside uAspire
February 17, 2021
By Ayeesha Lane, Jaclyn Piñero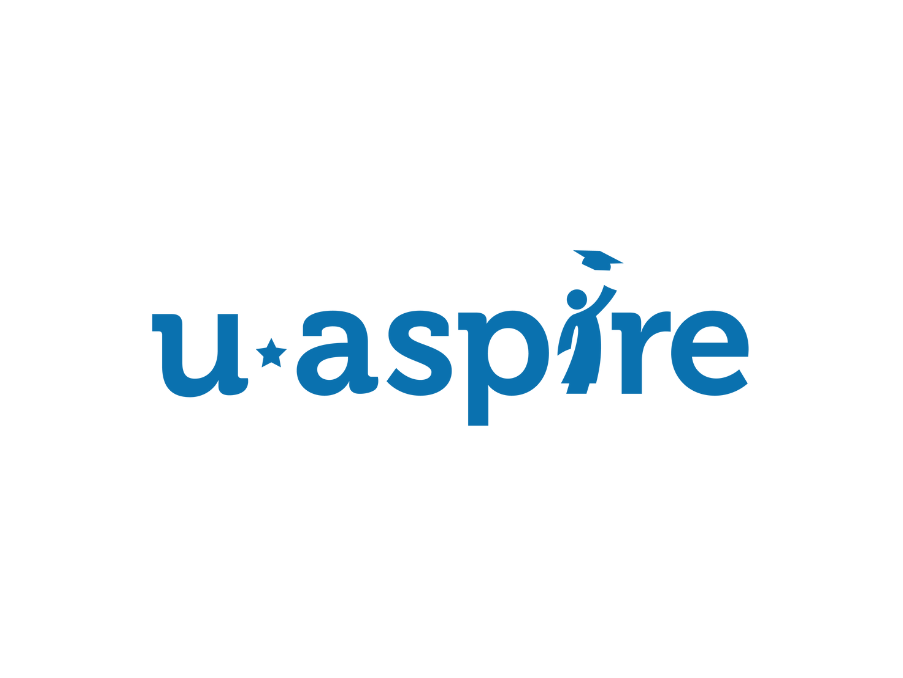 This month we celebrate our Black History Makers by acknowledging their significant achievements and the impacts those achievements have had on this country. We are inspired by their courage and their willingness to make bold moves in the face of adversity.
Working with and prioritizing resources for the communities most underrepresented in higher education is at the core of our goals at uAspire. We have committed ourselves to building equitable and accessible systems of affordable higher education. uAspire stands firm against the perpetuation of inequitable educational divides based on socio-economic status or skin color.
We can't address the long-standing barriers that keep Black and Brown students from continuing their education without a firm, organization-wide commitment to racial equity. Therefore, in 2019 we began to take bold steps towards dismantling these unjust systems by examining how they were constructed and confronting how we at uAspire uphold them.
We are excited to share some of the steps that we as an organization have taken, acknowledging that we are at the beginning of what we know will be a long journey. We hope that what we share will inspire others to take courageous steps towards justice.
The work of addressing racial inequity and structural oppression at uAspire began in 2015 with the exploration of concepts like "beyond the single story" as well as understanding white supremacy culture and how it manifests within uAspire.
In 2016 we heard directly from our staff through our organizational health survey. The results showed stark racial imbalances within our uAspire team, particularly related to the retention of BIPOC staff and the lack of BIPOC representation in senior leadership positions. uAspire understood that to effectively and meaningfully tackle the issue of inequities within the organization we needed to elevate staff voices and we needed the staff's help to move forward.
In 2017 the cross-departmental committee, Equity, Representation, and Transformative Change (ERTC), was formed. Their work led to the hiring of our first vice president of equity. In 2019, based on the strong leadership and work of the VP of equity, we established uAspire's People, Equity, and Organizational Culture team to focus on building equity into our systems, policies, and practices. This team's efforts are centered on data, staff voices, and continuous, rigorous assessment to address the root causes of inequity at uAspire, not just the symptoms.
Over the past 18 months, we have used the guidance of Equity in the Center's publication, Awake to Woke to Work to:
Conduct staff trainings on Implicit Bias and Allyship vs. Co-Conspiratorship
Create working definitions on key equity terms
Facilitate BIPOC and White caucuses on a monthly basis
Facilitate Women of Color Luncheons, held quarterly
Support each department to develop plans with the assistance of the ERTC to tackle department-specific issues.
Partner with Positively Partners to overhaul and build equity into our human resources practices, like hiring, compensation, retention, and promotion
Over the next year, we have committed to continue to use the Awake to Woke to Work framework to:
Assess our organization and to reassess our organizational Mission, Vision and Theory of Change
Change our staffing structure, practices, and representation of uAspire's leadership by promoting staff of color
Provide continuous learning and development for all staff
Support uAspire's Board of Directors to be key drivers and champions of this work
We're working towards an organizational culture where equity becomes a habit of mind and of practice. This is challenging given that the systems of this country are rooted in white supremacy, however, we are committed to taking on this challenge.
Centering race equity within uAspire makes us stronger for the students we have the honor of serving and the communities they represent. The challenges facing our students have never been greater as the pandemic threatens to exacerbate barriers to higher education. To create a more equitable future, we must dig deep and do the important work to keep pre-existing inequalities from growing deeper, both inside and outside uAspire. We have started our journey. We ask you to join us.
In solidarity,
Ayeesha Lane, Interim Chief People & Equity Officer
Jaclyn Pinero, Chief Executive Officer