Skip to main content
In the Media
OPINION: Nothing can replace relationships between students and advisers, but some tools make a big
January 13, 2021
By Jonathan Lewis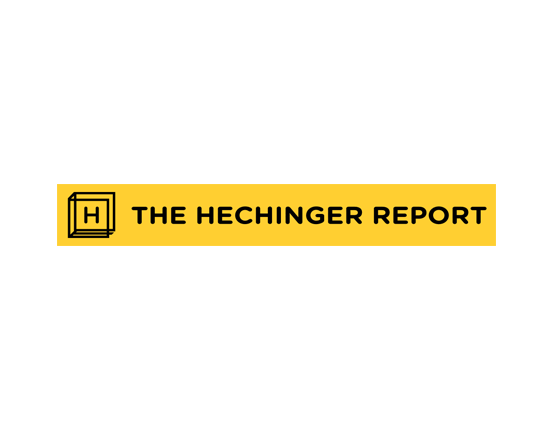 College access and success are thwarted by all sorts of barriers, including complex bureaucracies, high costs and insufficient financial aid. Structural racism adds an additional layer of oppression for young people of color.
Even before the pandemic, there weren't enough advisers to go around. Now, overstretched high school and college advisers are recognizing additional barriers for their most vulnerable students, and struggling to meaningfully engage with students who are learning remotely.
Without seeing them in person, counselors must help students complete crucial tasks related to college admissions and financial aid, with a student-to-adviser ratio 72 percent higher than what the American School Counselor Association recommends.
High-quality virtual advising can help. Defined as distance counseling that is mediated by technology, virtual advising supplements the academic, financial or social-emotional coaching typically offered in person. Virtual advising promises high impact at a low cost, because a single adviser can reach hundreds of students at one time.
While some schools and colleges offer this service directly to their students, other districts or universities outsource it, sometimes with the support of philanthropic dollars. The work is then done by near-peer or professional advisers employed at community-based organizations like uAspire – a national nonprofit that specializes in college affordability and financial aid advising for low-income students.
This scaled impact is crucial because we face a national crisis in getting students to and through college: 36 million Americans have completed some college credits but never attained a degree. There is no getting around the fact that college-going tasks are complex and time-consuming. Virtual advising has the potential to meet students where they are and deliver support precisely when they need it.
And yet advising remotely by itself doesn't guarantee positive results. Studies of virtual advising suggest that students are more likely to succeed before, during and after college when they are coached by known advisers who understand their specific circumstances.
Relationships matter. As a researcher and practitioner of virtual advising, I believe there are some clear steps advisers, administrators and parents can take to enhance student relationships that are mediated by technology.
Students need to experience the distinctive personality of an adviser in order to remember that they are communicating with a human, not a robot. Advisers who share their authentic selves in writing build trust and invite students to see them as knowledgeable and helpful.
At uAspire, we match the message to the audience, using texting tools such as emojis, images and GIFs that today's students can relate to. We set and communicate clear expectations that advisers won't have answers to every question right away.
School or college administrators can invest in reliable technology platforms and a database with some capacity for analytics. That helps make sure that every message is customized to each student. Building a suite of tools, including text language, videos and links to external resources, can also help advisers work virtually.
Parents can encourage children to invest in relationships with their advisers and advocate for themselves when they need more or different support. They can also remind them to respond when their advisers text, follow through on tasks and commit to working through tricky problems one step at a time.
Although virtual advising is unlikely to be a panacea during this difficult time, it is the primary tool we have at our disposal. High-quality relationships are at the foundation of productive long-distance college access and success advising.