Skip to main content
In the Media
New Twist to Tech Donations: Google Promotes Racial Justice
March 4, 2016
By Jill Tucker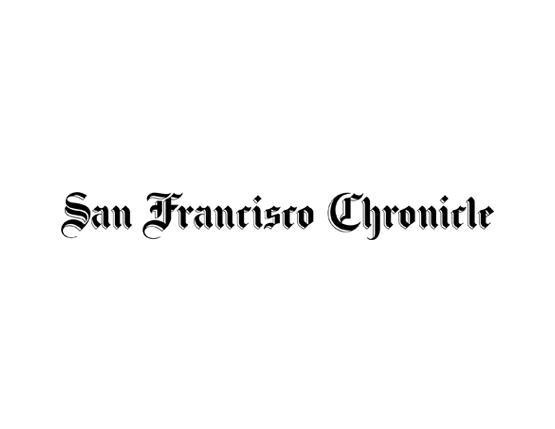 It's not unusual to see tech companies donating to schools to boost science programs, create coding classes or build computer labs to help stock the workforce of the future.
But Google is going further with its recent $5 million in community grants — including $1.75 million to Oakland and San Francisco schools — by taking on systemic racism.
SF safe injection sites expected to be first in nation, open... The 49ers and Jimmy Garoppolo have won the NFL's offseason Refugees from Santa Rosa mobile home park: 'We feel really... Oakland, Berkeley mayors have no room at home to house homeless Time to face reality: We need another bay bridge Madison Bumgarner tops list of Giants seeking redemption Justin Trudeau's pitch to Silicon Valley: Come on up to...
The Google.org grants align with a growing national movement focused on racial justice and fueled, in part, by the killings of young black men like Tamir Rice in Cleveland and Michael Brown in Ferguson, Mo.
They are also acknowledgment of a company that struggles with racial diversity: African Americans make up about 2 percent of Google's overall workforce and 1 percent of technology employees.
"It was just hard to ignore racial justice as a theme," said Justin Steele, who oversees Bay Area and racial justice grants for Google.org, the company's nonprofit arm.
$1 million grant in S.F.
San Francisco Unified's My Brother and Sister's Keeper program will get $1 million to provide support to each of the city's 250 black high school seniors, giving them one-on-one support through the nonprofit uAspire to get into college and secure the financial aid to pay for it.
An additional $750,000 will go to Roses in Concrete, an East Oakland charter school focused on the health, housing and education needs of its children.
"Each of these organizations and their leaders have shown a deep, fundamental understanding of racial injustice and are actively finding ways to rid our systems of social, educational and economic exclusion," Steele said.
Additional grants will support first-generation college students as well as efforts to combat stereotypes and increase education around historic racism — placing markers, for example, at thousands of lynching sites around the country and creating the nation's first memorial to lynching victims.
Google.org's donations are recognition of a severe achievement gap amid the wealth of Silicon Valley, said Muhammed Chaudhry, president and chief executive of the Silicon Valley Education Foundation.
"For a corporation to get their hand into (racial justice) is very commendable," he said, though he cautioned that one-time funding without a long-term plan won't lead to systemic change.
"It will now require persistence and sticking to it," Chaudhry said. "This is not an easy subject. It's not a short-term play here."
This is the second round of racial justice funding from Google, with Oakland's African American Male Achievement program among those receiving a grant late last year.
Praise for Google
In San Francisco, school district officials and students said the money is a welcome, if rare, affirmation of the challenges faced by the city's African American youth.
"This is Google saying, 'We're paying attention, and we want to be part of the process for changing the status quo,'" said Linda Jordan, the African American community liaison at Mission High School. "I'm extremely happy that a tech company has stepped up in this manner."
Hatim Mansori, 17, is among the three dozen black Mission High seniors looking for financial aid. He's been accepted to several colleges and is waiting to hear from one of his top choices, Stanford.
College costs $47,000
He's also considering Morehouse College, where the annual cost is about $47,000. So far, he's pulled together roughly $23,000 in financial aid.
"We are always at the bottom of achievement," Hatim said. "A lot of that has to do with the lack of resources in the African American community — racial injustice, Google called it."
The grant money directed to the city's black students is appreciated, he said.
"I'm working very hard to create a new stereotype for African Americans," he said. "We're more than prisoners and inmates. We actually go to college and succeed."