Skip to main content
Blog
Momentum Grows to Increase Transparency and Consistency of Award Letters—NASFAA Signs On
July 25, 2018
By Diane Cheng (TICAS), Rachel Fishman (New America), and Laura Keane (uAspire)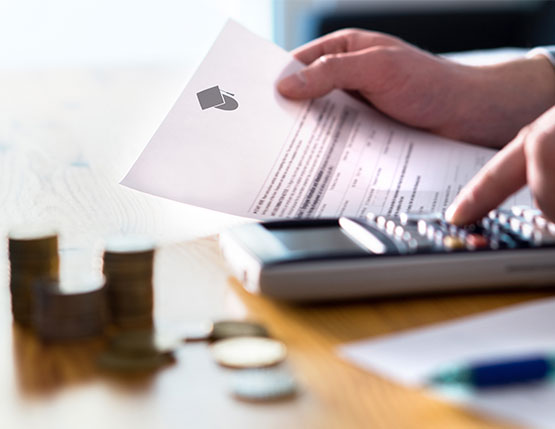 Financial aid award letters are crucial tools for students and families to determine which colleges are within reach, but many letters are difficult to decipher and compare. TICAS' December 2017 analysis of almost 200 award letters, and New America and uAspire's June 2018 analysis of over 500 award letters from unique institutions found numerous ways in which those letters are inconsistent, confusing, and in many cases misleading to students—such as omitting costs, grouping grants and loans together, using different terms for the same type of aid, and not calculating a bottom-line net price to show how much the student and family will have to cover.
We're excited to see growing momentum for improving award letters, and we applaud the National Association of Student Financial Aid Administrators' (NASFAA) recent support for requirements that would set standard terminology and formatting practices for award letters. Specifically, at their recent national conference, the NASFAA Board decided to:
"Support a policy that would require schools to disclose estimated cost, as well as an estimated net price in their award notifications.
Support requirements that the federal government, in partnership with financial aid professionals, develop a set of common, consumer-tested terminologies and definitions for student aid programs.
Support requirements that grants and loans and other self-help aid not be listed together in award letters, and that loans always be clearly labeled as such."
Here's why this matters: (See actual award letter examples of these practices in our reports)
Providing the full cost of attendance
Financial aid is only part of the equation when determining which colleges are within financial reach – students also have to know how much the colleges will cost. For example, when buying a car, it's not enough to know that you have a $2,500 rebate—you also have to know whether the car costs $10,000 or $25,000. However, a large share of award letters include no cost information at all, and some of those that do include some cost information include only tuition and fees and other costs paid directly to the college. Yet students' understanding of total costs is critical to being able to assess their ability to pay for them. Basic living expenses such as housing and food are part of the cost of attending college, and students also need to pay for transportation as well as textbooks and supplies to be able to attend class and study.
Separating grants from loans and work-study
There are important and big distinctions between types of aid - grants and scholarships don't have to be paid back, loans need to be repaid with interest, and work-study funds need to be earned over time after securing a qualifying job. Unfortunately, both of our analyses found that less than a quarter of award letters separate grants, loans, and work-study. Many award letters presented all the aid types lumped together—leaving students left to sort out what strings are attached to each aid offer. Clearly separating aid by type with simple explanations can improve student decision-making.
Calculating net price
Net price is the difference between the full cost of attendance and grant/scholarship aid. It's the remaining amount that a student needs to cover through savings, earnings, or loans to attend the school. Comparing net prices is crucial to getting an apples-to-apples comparison of how much money students and their families will have to pay to get to and through college.
Our analyses found that many award letters don't calculate any bottom line cost, and those that did used inconsistent calculations. New America and uAspire research found over 23 different calculations for this bottom-line cost, which makes comparisons among letters almost impossible, and TICAS' analysis found that only 13% of award letters included the net price.
It's also important for students and families to know what their "estimated bill" is going to be, namely, what they will need to pay directly to the school before they can enroll and start classes. uAspire has seen time and again students choose their school based on their financial aid packages in the Spring, only to receive a bill in the Summer that is much higher than what they anticipated.
Using standard terms and definitions
Award letters are filled with jargon and inconsistent terms for the same type of aid. For example, New America and uAspire found that the 455 colleges that included unsubsidized student loans in their aid packages listed them in 136 unique ways, and 24 of those ways didn't even include the word "loan." Student-centered communication of mandated common terms and definitions will significantly increase transparency.
It is important to consumer test these terms and definitions with stakeholders, including students (particularly low-income and first-generation students who may be less familiar with the college process), parents, college advisors, consumer advocates, financial aid administrators, and others.
With clearer and more comparable award letters, students and families will be able to make more informed decisions about where to go to college and how to pay for it. NASFAA's recent Board decision aligns with our belief that poor communication that obscures costs and available financial aid serves neither students nor schools. Unclear costs and uncertainty about how to cover them put students at risk of dropping out if their bill is larger than anticipated—and dropping out is one of the major predictors of federal student loan default. Both students and colleges are better off when more students are able to complete and repay their loans successfully. While, in and of themselves, award letters will not solve the gaps in financial aid that create affordability challenges for students, improvements to those communications will help ensure that students and families clearly and accurately understand the costs they'll be facing.
We applaud NASFAA, federal and state policymakers, as well as college financial aid administrators who see themselves as part of the solution. uAspire has already heard from colleges that are leading the way to improve their own award letters, including Colorado State University, the University of Missouri, and Dartmouth College. If you are working to improve student-centered communication of financial aid offers, we would love to hear from you: Diane Cheng (TICAS), Rachel Fishman (New America), and Laura Keane (uAspire).
To learn more about the shortcomings of financial aid award letters and policy solutions to improve transparency of college costs and aid, check out our research: