Skip to main content
Blog
Meet Bay Area Board Member Casey Johnson
August 22, 2018
By Kyra Friedell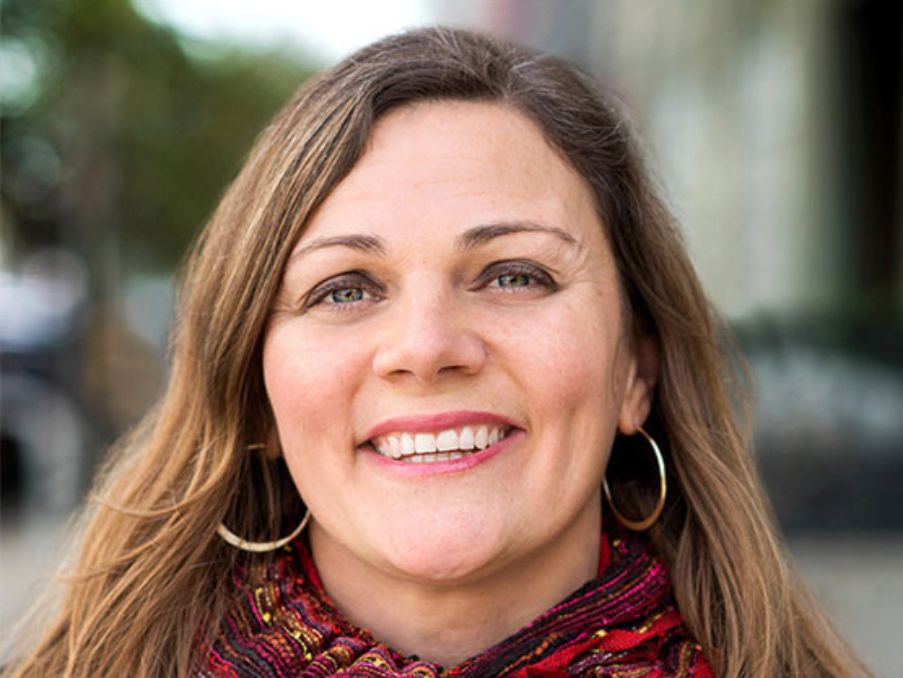 A first-generation college graduate, Casey became the founding GreenLight Fund Bay Area Executive Director in 2012. She has held a number of positions at several high-impact nonprofits, including Room to Read, the National Commission on Teaching & America's Future, Raising A Reader, United Way of the Bay Area, and the Girl Scout Council of Wyoming. She is proud to be a Founding Board Member of uAspire Bay Area, and played an instrumental role in bringing the organization to the area. She also sits on the founding Bay Area board for Genesys Works. She spends her free time keeping up with her two sons, listening to True Crime podcasts and volunteering at her children's elementary school.
What was your path to and through college like?
Growing up, Casey was exposed to concepts such as social justice and equity at a young age. She attended Prince Edward County High School in Farmville, Virginia, a key school in the landmark 1950s Supreme Court case Brown vs. The Board of Education. In 1959, rather than integrate, Prince Edward County closed their public schools to both white and black students. It would be several years before the school would be reopened, and welcome all students regardless of race.
When it came time to attend college, Casey chose Christopher Newport University, in Newport News, Virginia, a liberal arts school that pushes its students to "choose to live lives of meaning and consequence" by emphasizing leadership and civic engagement.
"I loved it," Casey said of her college experience at the small, 5,000-student campus, where she also ran track and field. "I'm still in contact with a lot of my professors and dean, and head of the honors program. I was actually just on campus giving a talk "The Pursuit of Meaning" to 500 honor students, which is now a much bigger program than when I was there. I had a chance to talk about my path to the university, and path since. It was a surreal, huge honor."
But before Casey could join her fellow Captains—the name of CNU's mascot and term used to describe the type of character and leadership students are expected to exemplify—she had to go through a "brutal" application and decision-making process.
"I had a little bit of an advantage in that I was being recruited for track," she recalled. "But my family had never been to college. I had no idea about the financial aid process, or the difference between subsidized and unsubsidized loans. That was a totally foreign concept to my family. I had to lean on my coaches and the guidance counselor."
Once at CNU, Casey chose to study English. After earning her BA in English from Christopher Newport University in 2000, she went on to achieve a Masters Degree in Teaching from the University of San Francisco, as well as a Masters Degree in English from Brooklyn College.
"Two masters, one in English, then I fell in love with a literacy program in Harlem," she noted, which allowed her to marry her love of English and teaching. "My passion has always been children and literacy."
When and how did you first learn about uAspire?
Casey's first exposure to uAspire came about six years ago, after she had launched GreenLight as a pilot in the Bay Area.
"I kept hearing from school districts, and partners, and college access partners that there's a robust college access programming here but with a tremendous gap in financial aid expertise," she said. "If Greenlight was going to bring anything, could it plug in in that way."
As part of GreenLight's commitment to their grantees, Casey joined the uAspire board as a founding member.
"uAspire's mission is close to my heart because of my own personal experience."
Over the years, Casey said she's learned a tremendous amount about the education policy landscape as it relates to financial aid nationwide, and in California, since becoming involved with uAspire.
Favorite moment at uAspire?
"It's so hard to pick just one. But any time there is interaction with students, it is always my favorite," she said. "Whether that is observing a financial advising session at a school site, or interacting with students and alumni at First One events...always reminds me why uAspire is needed and how important uAspire's work is in our community."
Advice to future uAspire board members and nonprofit board members in general?
"Lead with your heart. It's important to have a connection to the work, the impact, your community," she said. "But also don't forget how important your mind, network and resources are for the organization. You never know where an introduction is going to lead, where talking passionately about your volunteer work is going to resonate. It all can have impact for a growing organization doing amazing work."