Skip to main content
Blog
Meet Bay Area Board Member Amit Patel
October 1, 2018
By Kyra Friedell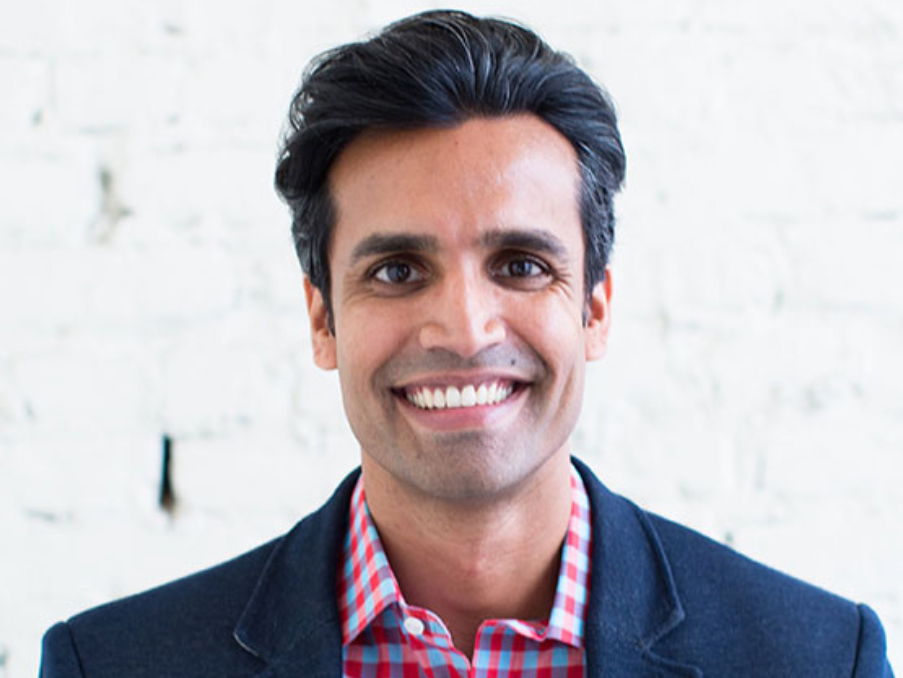 Since 2015, Amit Patel has been involved with uAspire and is an enthusiastic supporter of the nonprofit's mission to ensure that all young people have the financial information and resources they need to chart their way to and through college.
A Managing Director at the education technology focused venture capital fund, Owl Ventures, Patel has been involved in several education start-ups. Previously, he founded Personal Academic Trainers, an after-school tutoring company, and served as Director of Technology for New York City's Success Academy Charter Schools. He earned an MBA/M. Ed in Education from Stanford's Graduate School of Business and Graduate School of Education. He also received a BA in Mathematical Economic Analysis from Rice University.
What was your own path to and through college like?
As a child growing up in Houston,TX, Amit was familiar with and ultimately started off college by attending Rice University. While his educational journey may have begun at Rice, which is considered the most selective institution of higher education in the state, Amit's path ended up taking him from his native Houston to New York City and ultimately as far west as California. He studied subjects ranging from education to business to theater.
"(Rice) had a great reputation," Amit said, recalling how impressed he was with its small size. "I thought med school was the path during junior and senior year in high school and I thought I'd thrive in that environment, having real relationships with professors."
"I loved the culture they had there," Amit said, noting that the school did a good job at creating a welcoming environment. "As a freshman you're assigned to a residential college, where you feel like you are a part of a community and there's an immediate bond."
Amit took a leave of absence from Rice to go study film and acting at the New York Conservatory for Dramatic Arts. "That's when I discovered what it meant to be passionate about something," he said. "Growing up I thought I'd be a physician, but I discovered that I wasn't in love with the science of (being a) physician. What I realized I loved was the element of human interaction that a physician has."
It was while filming a movie, that Amit also spent time tutoring young children and was amazed by the impact the experience had on him. "When I came back to Rice...I decided to co-found a tutoring company with my best friend, Sunil Shah." It was also during his time in NYC that he met Madhu, (who would later become his wife) although they didn't date until years later.
"When I came back (to Rice), I switched my major from biochemistry to mathematical economic analysis because that was the closest major the university had at the time to entrepreneurship. I wanted to help students develop the confidence to become self sufficient learners rather than develop a lifelong dependence on tutoring."
When and how did you first learn about uAspire?
Amit first learned about uAspire from a former First One award recipient. Eventually "I joined the board and became more deeply involved. I helped to plan a First Ones the following year, and then served as board chair."
Favorite moment at uAspire?
"That second First Ones event, where I was on the planning committee," said Amit. "It was inspiring to be there, to see how powerful the honorees stories were. I had the chance to work with a student speaker that year, and she did an absolutely amazing job sharing her life story and path to college. It was moving to see the impact it had on the community and my friends, colleagues, and family that I had invited."
"I remember that night, I was actually sick. I had a fever. But during the event it felt like I wasn't. It was magical!"