Skip to main content
In the Media
Mass Higher Ed Advocates Urge More Investment In Students
January 27, 2023
By Cici Yu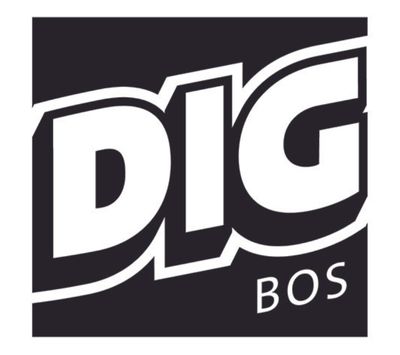 Higher education advocates highlighted the college equity crisis in Massachusetts and called for significant investment in public higher education from the expected "millionaires' tax" influx of over $1 billion at a hybrid higher education finance forum in Boston this week.
"While Massachusetts is a leader in the country in the sophistication of our K-12 funding, we are clearly a laggard in the sophistication of how we do public higher education finance," Board of Higher Education Chair Chris Gabrieli said.
Sam Wolfsan, a consultant with EY Parthenon, said 60% of Mass students attending public higher ed institutions have taken out federal loans, and that percentage is the highest among low- and moderate-income students.
Chanthy Lopes, assistant director for engagement and communications for Massachusetts at the Education Trust, said at the forum that students of color are among the most negatively impacted by student loans.
"If we don't work now [with] students of color and students from low-income backgrounds and ensure that they complete their degrees and credentials, they, along with our economy and democracy, will continue to pay a heavy price," she said.
Alayna Blodgett, a college affordability advisor at uAspire, a nonprofit organization that provides financial information for students, said affordability was the number one factor her students faced when choosing to go to college.
"A college degree is one of the best ways to help a student from a low-income background become economically stable," Blodgett said. "If we can increase state aid and just close some of those gaps for students, maybe it's $3,000, it would make a huge difference in being able to attend a state university instead of a community college."
BHE voted unanimously last month to recommend doubling the amount of state-funded financial aid to $400 million a year for public college and university students.
With the additional funds, the BHE's first proposal allows students eligible for a Pell Grant to receive $2,000 and students from moderate-income families to receive $1,000. The other proposal is to eliminate expected family contributions for aid for all students whose family income is below $125,000.
Gabrieli said he personally, though not with the official vote of the board, would pursue both options, which would add $335 million to the state's current financial aid investment of $200 million.
The board will also embrace Gov. Maura Healey's Mass Reconnect program, which supports adults over 25 to pursue degree programs in community colleges. That program is estimated to attract, over the first five years, 48,000 adults at a cumulative cost of $46 million, according to an estimation from EY Parthenon.
Gabrieli addressed that BHE's initiatives would address elements of affordability — including direct costs, tuition fees and the cost of living — and have a "real scale impact immediately," benefiting more than 125,000 students in Massachusetts, including both low-income and moderate-income students, and supporting tens of thousands of students to start, finish the degree or return to college.
Massachusetts Department of Higher Education Commissioner Noe Ortega said at the panel that it is crucial to recognize investing in students will generate more positive outcomes to increase the Commonwealth's resilience and make a better society.
"We have to recognize the importance of making sure that this investment touches on the support aspect in order to ensure that students persist in their post-secondary education," said Ortega.
This financial move within the framework is driven by the voter adoption of a constitutional amendment — which imposes an additional 4% tax on incomes over $1 million in order to pay for "public education, public colleges and universities," as well as transportation, — to increase college access and success.
"The current system is not adequate to the goals we have," Gabrieli said. "Let us not miss this moment of opportunity to make real change happen."