Skip to main content
In the Media
Mass. Board of Higher Ed discusses bill to make federal financial aid submissions mandatory
April 23, 2023
By Marissa Walker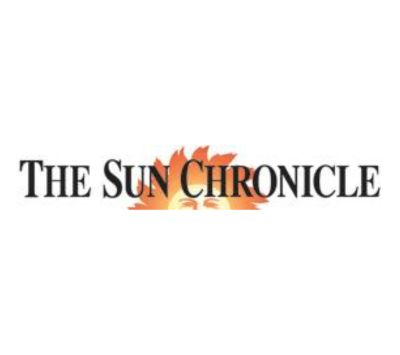 While many Attleboro-area educators support the concept of a bill requiring every high school student to submit a free application for federal student aid, some are concerned about the mandate's potential challenges for school administrations.
The Massachusetts Board of Higher Education discussed the so-called Universal FAFSA bill earlier this month and said that if passed, school districts would be mandated to support students and families with submissions.
The bill aims to increase college enrollment rates and maximize use of state resources. It additionally includes an opt-out policy through which students can waive the requirement with guardian consent.
Joseph Baeta, the superintendent of Norton Public Schools, said that he supports the bill but not as it is currently written.
"The issue with required legislation is that not all students want to go on to college or go to college immediately upon graduating or are entering the military. Having a school district responsible for what I would consider a parental or guardian obligation, also puts schools in the middle," Baeta said.
Femi Stoltz, the Massachusetts policy director for uAspire, a nonprofit organization dedicated to higher education accessibility and affordability, said that the bill includes "robust" options for those who choose not to fill out the FAFSA.
"We do acknowledge that not every student wants to go to college. Some students have other plans after school," Stoltz said. "The point of this bill is to make sure that any student that is even remotely considering post-secondary education has access to their aid eligibility."
In 2021, there was over $48 million of unused Federal Pell Grant dollars because eligible students did not fill out the FAFSA, according to uAspire. Additionally, completion of the FAFSA before high school graduation made students 84% more likely to immediately enroll in college.
Both Baeta and John Antonucci, the superintendent of North Attleboro schools, said that if the state proceeds with this legislation, it is imperative to have a conversation about how it will be funded.
"At first glance, my main concern is that it could be another unfunded mandate," Antonucci said. "While it may be a worthwhile goal to increase the FAFSA completion rate, most schools do not have adequate staffing levels to add more to their plates."
Mireya Sandoval, uAspire's senior director of state consulting, said that family pushback, limited staff capacity, and funding for implementation are all potential challenges the organization seeks to address.
"It's very important to have that funding for professional development, training, and to create more resources," Sandoval said.
The organization made various recommendations to the Board of Higher Education, including increased funding allocated to districts with lower form submission rates and a window of at least one academic year between the law's passing and effective date to allow school districts to prepare.
The organization also recommended that the policy require FAFSA submission rather than completion. Stoltz said that funding for the bill would be discussed once state resources are allocated to the FAFSA trust fund.
David Sawyer, the superintendent of Attleboro public schools, said that while he has some concerns over the logistics of the bill, he is generally supportive of the concept.
"I think it would definitely help to remove barriers to access to college," Sawyer said. "As a father of a senior, I can tell you first hand that it is overwhelming — the whole process. We're lucky enough that we have been able to do that on our own, but some families need more support and I think having the schools get involved makes a lot of sense."
First-generation and low-income college students were three times more likely than higher-income students to complete the FAFSA without support, according to uAspire. FAFSA completion is associated with a 127% increase in immediate college enrollment for students in the lowest economic quintile.
A similar policy enacted in Louisiana closed the gap in completed applications between high- and low-income school districts by 87% in one year, according to the National College Attainment Network. Within two years, the gap was completely closed.
There are currently seven states with enacted FAFSA policies. New Hampshire passed a similar bill that is set to go into effect the next school year.
Advocates hope the higher education board will continue to garner public support and get the bill past the finish line.