Skip to main content
Blog
Making a College List? Use These Tools to Factor in Affordability
September 21, 2022
By Brendan Williams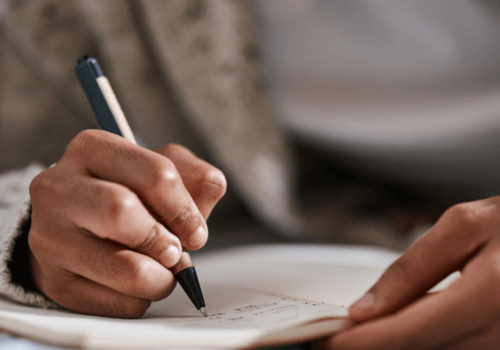 Fall is here and if you're a high school senior you might be thinking about which colleges to attend next year. Making a college list is an important part of the college process as it determines where you might apply, which financial aid forms you need to fill out, and ultimately where you may be able to attend next fall.
When creating a college list, you should consider college affordability. College affordability can be a complex topic, especially if you're trying to figure out all the college steps you need to complete. Here are some helpful tips that we share with students and families every year.
Get to know your EFC
Your Expected Family Contribution (EFC) will determine the amount of financial aid you can receive at your accepted colleges. We recommend you and your family use the Big Future EFC calculator to get an accurate EFC estimate.
Include a variety of colleges
When building your college list, you should apply to many types of colleges: competitive private colleges, less competitive private colleges, your state flagship public college, regional state campuses, and community colleges (learn more about application fee waivers at the Common App or NACAC).
The types of colleges you should include will vary based on factors like your academics and the major you want to pursue. Colleges have different financial aid policies, so the amount of financial aid you receive will be very different across your list. Having a variety of colleges on your list will give you more options this spring when you're making your college decision. Remember, just because you apply to a college does not mean you have to attend.
Use net price calculators
While the cost of attendance each college lists on its website is helpful, it shouldn't be the only number that matters. You will likely pay less with financial aid. Every college is required to include a net price calculator on its website. The net price calculator will give you an idea of how much financial aid you could receive, which can provide a more accurate estimate of how much it will cost to attend. These calculators will require you to enter some personal and financial information, but this means they can provide a personalized view of how much financial aid students in similar situations to yours received in the past.
Think beyond cost
College affordability doesn't just come down to cost. It's also about ensuring you can be successful at the colleges you apply to, and that it will be worth the time, effort, and money you're investing. Figuring this out is an imperfect science, but the college scorecard provides many valuable data points that you could consider when building your college list. For a particular college, it can tell you how many students stay enrolled from one year to the next, the graduation rate, average student loan debt, the percentage of students able to repay their loans, and the average income after graduating.
Be sure to keep all these things in mind when building a college list and deciding where to apply. Considering college affordability now will help ensure you have more choices when deciding where to attend next fall.