Skip to main content
Blog
Jeannie and Jonathan Lavine Donate $7.5 Million to uAspire and Launch Matching Gift Challenge
August 19, 2019
By Jason Johnson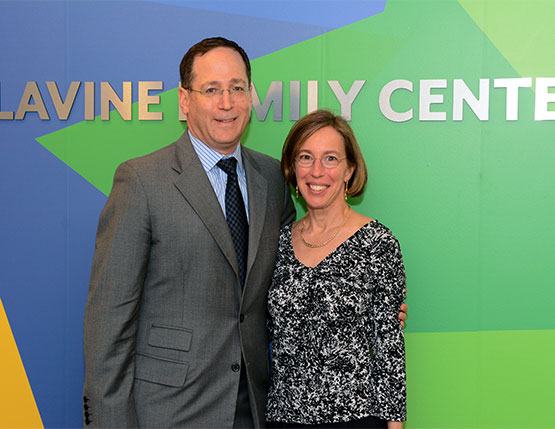 Longtime supporters Jeannie and Jonathan Lavine launched a matching gift campaign with their donation of $7.5 million, the largest single charitable investment in our 34-year history.
These funds will support new strategies and initiatives aimed at reaching 3 million students across the United States by 2023, including:
Expanding our virtual advising and training programs to reach hundreds of thousands of additional students
Scaling our national policy and systems change efforts, including financial aid offer transparency
Launching a matching gift challenge aimed at doubling philanthropic support from individuals and families over the next five years
Through the Lavine Family Match, donors can triple or double their impact. Click here to see how it works.
"College affordability is one of the most intractable barriers to truly addressing poverty in our country, and uAspire is on the leading edge of addressing this important challenge," said Jeannie.
"This investment will enable the uAspire team to broaden the scope of its work," added Jonathan. "We know there is still much more to be done to provide young people with the opportunity to earn their college degree unburdened by student loan debt and embark on a path to economic mobility."
Since 2010, the Lavine Family has helped to catalyze the expansion of uAspire's advising and training programs to national scale, as well as establish the Lavine Family Center for College Affordability at our national headquarters in Boston.
"We are profoundly grateful to the Lavine Family for their steadfast commitment to uAspire and passion for solving the issue of college affordability for our nation's young people," said uAspire CEO Bob Giannino. "We intend to leverage this investment in our work not only to provide increased advising to students and practitioners, but also to advocate for policy changes to our nation's financial aid system to make it more student-centered and affordable, so that college can be an attainable option for all Americans. The Lavine Family understands the transformative power of a college education in lifting people out of poverty and setting them up for a better life."
For more information about the Lavine Family Match, please contact Nicole White at nicolew@uaspire.org or (617) 778-7195 x115.