Skip to main content
In the Media
It's Right There In the Name: The College Affordability Act
October 15, 2019
By Wesley Whistle, Alejandra Acosta, Clare McCann, Iris Palmer, and Amy Laitinen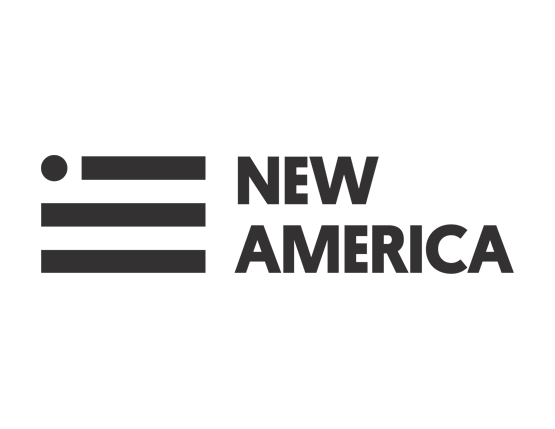 This week, when Rep. Bobby Scott, chair of the House education committee, released his bill, there was no mistaking what the legislation's focus would be. The bill is titled the College Affordability Act, and it would make some significant new investments in higher education, particularly community colleges.
Promising Affordability
The legislation carries forward a signature initiative of both Rep. Scott and the Obama Administration: America's College Promise. It outlines a federal-state partnership model where the federal government contributes a per student amount at least 75 percent of the average resident tuition for public community colleges and states contribute 25 percent. It requires that states make tuition $0 for eligible students, making this a first-dollar tuition-free program. This allows low-income students to use Pell Grants to cover their living expenses. The CAA allows for states to use grants to cover the cost of improving affordability at public four-year institutions, among other things, if the grant funding received has made public community college tuition-free. The legislation also includes funding to eliminate or significantly reduce tuition at HBCUs and Minority Serving Institutions (MSIs).
Granting Access to Higher Education
The legislation would also increase the size of the maximum Pell Grant by $500—a bigger increase than we've seen in a while, but still short of restoring the value of the Pell Grant relative to public college tuition. The CAA also indexes the Pell Grant to inflation permanently—a step in the right direction to restoring the purchasing power of the important program.
The bill would also provide Pell Grants for high-quality prison education programs to offer higher education to incarcerated individuals. With a growing consensus among members of both parties that these programs provide an invaluable opportunity to break the cycle of reincarceration, we are gratified by the inclusion of these students in the Pell Grant program.
The CAA also expands Pell Grant access to undocumented students, sometimes known as "Dreamers." This alleviates a huge financial strain for students who have historically been left out of higher education access due to lack of funding. This would also make undocumented students eligible for free tuition at public institutions under America's College Promise, and like other students, can only expect to have their full cost of attendance met if and when states cover tuition costs. And while Congress should pass the DREAM Act and provide a path to legalization, that is not in the purview of the House Ed and Labor Committee. Pell Grants, however, are. Providing Pell Grant access for undocumented students is an important step in a broader set of immigration policies.
A more puzzling change, though, would allow graduate students who received a Pell Grant at any time while pursuing their undergraduate degree to use their remaining Pell eligibility for graduate school. In a world of limited resources (like the world in which the Pell Grant program always lives), the neediest students should be prioritized first—those who have not received their first degree.
The bill increases funding for Federal Work Study and adopts a recent proposal by Representatives Bonamici and Kilmer to reallocate funding from private, non-profit colleges in politically connected states that have disproportionately benefited from the program and towards colleges that enroll more low-income students. This is a huge—and politically difficult—step in the right direction. But the bill could go further. The bill reallocates half of the formula towards Pell students. But the other half is directed to schools with students with unmet need, which would continue to disproportionately help high-priced schools. The bill also continues to allow FWS to go to graduate students. The over one hundred million dollars that graduate students get in work study could be spent on students who haven't finished a bachelor's degree.
Lending a Helping Hand
The College Affordability Act also makes some improvements, and some other reforms, to the student loan program. In an effort to simplify repayment and help struggling borrowers, the CAA creates two repayment plans—a fixed repayment plan and a new income-based repayment plan. The fixed repayment plan establishes a tiered schedule for loans based on the amount of debt, allowing borrowers to extend their repayment period if they took on more debt, but don't want to enter IBR. Borrowers who borrowed $20,000 or less can choose a 10 year repayment period—like the current standard repayment plan. For each additional $10,000 borrowed, borrowers will have an additional five years to repay, up to 25 years.
The CAA's new income-based repayment (IBR) plan provides more relief to struggling borrowers, while fixing some loopholes helping borrowers struggling less. Borrowers in the plan will pay 10 percent of their discretionary income, as defined as 250 percent of the federal poverty line. That is a change from 150 percent of the federal poverty line in existing IBR plans. This change establishes a higher baseline that ensures borrowers have the resources needed to provide for necessities like food and housing. The new plan also provides for forgiveness at 20 years; some existing IBR plans require 25 years of payment if borrowers took on debt for graduate school. A criticism of existing IBR is that it is burdensome for borrower—especially distressed borrowers—to provide proof of their income annually or when their circumstances suddenly change. The CAA strives to address that by creating a path for automatic recertification of income for borrowers in IDR. It also allows for verbal enrollment into IDR to help move distressed borrowers into the plans more quickly.
The bill recognizes some borrowers in IBR need less relief and reduces what counts as discretionary once a borrower exceeds $80,000 in income—$160,000 for married borrowers. Once a borrower exceeds this amount, it reduces the discretionary income threshold (200 percent of the federal poverty line) by ten percentage points for every $1,000 over that amount. This new repayment option also makes a needed fix by eliminating the "marriage loophole" and including the total income of married couples in the calculation, regardless of their tax filing status. Existing IBR plans allowed married couples who filed separately to only use their individual income, so if one spouse earned significantly more the other borrower could pay less even though their household income was much higher. The CAA also eliminates another loophole, the 10 year standard repayment cap for IBR. The cap limited a borrower's payment to what it would have been if they were enrolled in the 10 year standard repayment plan, even if their income dramatically increased.
One of the criticisms of the current loan program is the many repayment offerings. Congress added repayment plans with the intent to help students in different circumstances, but instead it made it confusing for students to know which was best for them. While the CAA adds plans, it works to encourage borrowers to move into the new plans and not enter old plans to reduce the confusion for existing borrowers. With a one-time election, borrowers are not allowed to reenter old plans with the hope of phasing them out.
For borrowers whose schools lied to them, the bill incorporates many of the provisions from the 2016 borrower defense rule. Congressional action appears increasingly important, as Education Secretary Betsy DeVos has allowed over 200,000 claims from borrowers to pile up, apparently without processing a single one in months and months. The CAA could be stronger by protecting borrowers whose schools close before they can complete by directing the Secretary to grant an automatic discharge of their loans if they don't re-enroll to use their credits elsewhere. Data from the Education Department show that almost half of eligible borrowers still haven't applied for the discharge on their loans or gone back to school fully three years after closure. That would be a critical improvement to help borrowers who never experienced the full benefit of their education.
One area for concern, though, is with changes to the Parent PLUS program. Research shows that many parent borrowers of dependent students are taking on more debt they can afford to send their kids to college — sometimes tens of thousands of dollars for a single year of college. And many of those parent borrowers are now struggling to repay the debt, which may sit in deferments accruing interest for years before the students enter repayment. The College Affordability Act takes the easy way out, creating an escape hatch for parent borrowers who can't afford the debt by allowing them to enroll in more generous income-based repayment options than are currently available. But with no changes to ensure low-income parents aren't taking on unaffordable amounts of debt in the first place, and many parent borrowers reasonably close to retirement age when they won't be earning an income anymore in the first place, this proposal fails to deal with the hard problems. Worse, research from Urban Institute and New America shows that funnelling Parent PLUS borrowers into income-driven repayment plans sets up a perverse incentive likely to be (expensively) exploited by colleges who view the loan as a low-risk grant to the institution. Members of Congress should couple any repayment solutions with borrowing solutions, to reduce the amount of unaffordable debt that low-income parents take on in the first place.
Increasing Transparency
Finally, Rep. Scott's legislation makes some major improvements—and a few missteps—to increase transparency.
Most notably, the bill includes the College Transparency Act, a bipartisan bill that has so far garnered support from 94 members of the House and 28 members of the Senate (including Republican education committee chair Lamar Alexander). Students have been making one of the most important and expensive decisions of their lives largely in the dark. This bill would allow students to have answers to questions like "how likely is it that a student like me will graduate from a particular college" and "will I be able to earn enough to pay down my loans if I go to X program at Y school?" The bill would finally make sure that all students are counted, not just first-time full-time students or students who receive federal financial aid. This means that military-connected students who receive GI Bill benefits but no federal financial aid will now know how well particular programs and schools serve military-connected populations. This has been a long-time coming and it's a huge step forward for students, families, and anyone who wants to understand how well particular programs at particular schools are serving particular students.
Unfortunately, the House bill's efforts to fix a long-standing problem with financial aid offers, explored in recent research from New America and uAspire, aren't quite as strong. The research found that colleges were providing students with information about their financial aid packages that was confusing, unclear, and at worst, downright misleading. The Understanding the True Cost of College Act—another bicameral, bipartisan bill, supported by more than 40 organizations and included even in a recent Republican bill in the Senate—would solve many of the biggest problems we identified, by creating a standard format for families to compare across multiple colleges, ensuring schools use terms and definitions consistently for financial aid jargon, and preventing colleges from packaging Parent PLUS loans alongside other types of student aid.
The House bill aligns terminology, but allows institutions leeway on their formatting, which will make it difficult to compare packages across schools. And while it requires colleges to set up a "quick reference box" near the top of the page on any financial aid offers, the box is only required to include eight elements, of which three must be the cost of attendance, total offered grants and scholarships, and net price. The box does not have to include loans. And while we understand that debt aversion is real and affects certain communities more than others, students have a right to know how much they'll be on the hook for and not be lured in with a misleading financial aid offer. Students and families deserve to have transparent pricing and aid information—and only modest improvements on the status quo don't go far enough. In fact, by not requiring standardized letters with loan information it could make things worse. Schools currently providing honest and easy-to-understand financial aid offers will now have to replace them with watered-down and confusing offers. When it comes time for markup, the committee should amend the bill to include the Understanding the True Cost of College Act so students and families can, well, understand the true cost of college.