Skip to main content
In the Media
Improvements to FAFSA Eagerly Anticipated
September 19, 2019
By Lois Elfman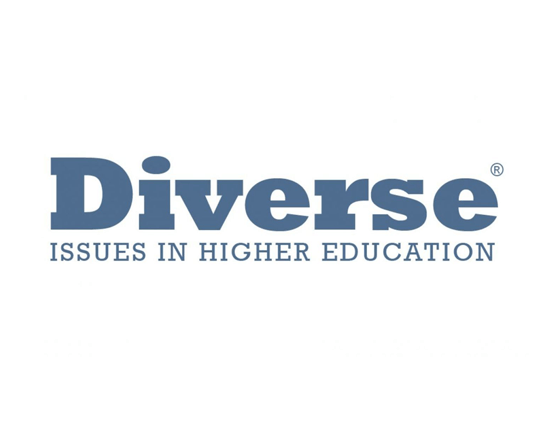 Speaking at the National College Access Network (NCAN) conference earlier this week. Mark A. Brown, COO of Federal Student Aid (FSA), talked about the importance of making college accessible.
Brown, a retired Major General in the U.S. Air Force who was named COO of FSA in March, spoke to more than 1,000 attendees at the NCAN conference, which had the theme "Racing Toward Postsecondary Success." His topic, "The Future and Vision of Federal Student Aid," comes amid national discussion about how to make college more affordable and how to simplify the Free Application for Federal Student Aid (FAFSA).
"Without question, the strength of the NCAN and the FSA partnership is our common understanding of why we must collectively bring our best efforts and the best talents we can find together to address the complex and worsening challenge of college affordability," said Brown. "We collectively have to address the financial literacy and public issues that have fueled this current state. I'm convinced we can dramatically improve repayment outcomes by ensuring that students start their higher education journeys not only with greater access and more dollars, but by being better informed up front and by having better tools to understand how their journey could or should come to a successful end," he said.
Brown said that FSA is developing tools and resources for practical planning, providing students and families a platform that would allow them to easily learn about, apply for, receive and repay federal student aid in a digital way. The 2019-20 FAFSA form is now available to students and parents through the myStudentAid mobile app and fafsa.gov website. FSA is continuing to develop content and tools for the app that will assist users throughout the process.
Planning and financial literacy should begin long before the FAFSA application is submitted, Brown said, adding that FSA is also working to improve retention rates, graduation rates and cohort default rates at minority serving institutions.
"I valued hearing Mark Brown's explicit commitment to address the inequity in our current higher education system and how FSA can play a role in the solution," said Laura Keane, chief policy officer of uAspire, an organization focused on college affordability and removing financial barriers. "Yes to modernizing FSA customer service to students and families. Yes to providing stronger financial literacy-based tools to communicate financial aid with more transparency.
"We can support students with better information and tools for their decisions, but improved communications alone won't open doors to higher education without also addressing insufficient aid and financial gaps—even after student loans—today's students face to cover the full costs to complete their postsecondary degrees," she added.
Meanwhile, Rep. Lucy McBath of Georgia introduced the HOPE (Heightening Opportunities for Pathways to Education) for FAFSA Act earlier this month. The bill is designed to amend the Higher Education Act of 1965 and reduce complexity and length of the Free Application for Federal Student Aid form.
Matthew Eckel, director of policy research for Young Invincibles, an organization that works to engage young people in the political process, said Congress is overdue to act on ensuring college access and affordability. He said that HOPE for FAFSA act would help streamline the process and remove most obstacles for lower income students to access higher education.
McBath's legislation proposes to place students on three tracks. Track one is for any student who has received federal benefits, such as food stamps or Social Security disability, within the past two years. Track two is for students who don't have to complete and file federal income tax returns. These would be clear indications that the students would not have any expected contribution from families for the cost of college. Students in those tracks would not need to complete that part of the application pertaining to income and assets. The third track would include individuals who don't fit into tracks one and two.
The legislation also raises the threshold to $34,000 for a household to get an automatic zero estimated family contribution, which is something advocates, including Young Invincibles, support.
"Anything that can make it easier for lower income students, students who face some kind of structural disadvantage when it comes to college, anything that can make filling out the FAFSA easier, more streamlines, is going to make it so that those students are more likely to have access to the aid to which they're entitled," said Eckel.
There is bipartisan agreement that the FAFSA is overly complicated. How to simplify the application remains in debate. Eckel said voters should reach out to their elected officials.
"We could see some movement if there's enough advocacy put behind it," he said, adding that college affordability remains a serious concern and added that more can be done to ensure that students aren't saddled with huge amounts of debt.
"We want to be careful about transferring the entire responsibility for dealing with cost issues onto individual students in lieu of the state and federal government stepping up to their responsibilities with respect to being sure that higher education is properly funded," said Eckel.