Skip to main content
In the Media
How Trump's DACA Decision Affects Colleges and Students
September 10, 2017
By Jillian Berman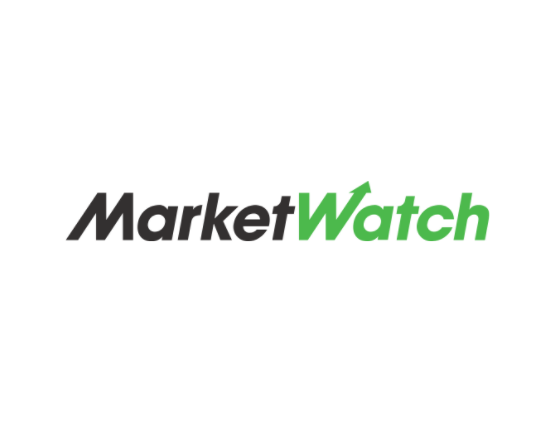 It would seem appropriate to call Hina Naveed a model citizen. The 27-year-old is working as a nurse in the New York City foster-care system to help pay for her law degree, which she ultimately hopes to use to design and inform policy to protect vulnerable populations.
But unfortunately, you can't describe Naveed as a citizen at all. She's one of the 800,000 young people whose uncertain status in this country is now even more in flux thanks to the Trump administration's announcement that it plans to scrap the Deferred Action for Childhood Arrivals program, or DACA, in six months unless Congress intervenes. Without the protection of DACA, which allows Naveed to work legally in this country, she won't be able to afford to go to law school because her status means she doesn't have access to federal financial aid.
Now, one of the main ways these students fund college — by working in their spare time — could be in jeopardy. "I may have to make the decision to give up my dream," she said.
DACA, which then-President Barack Obama established in 2012, provided some comfort for young people like Naveed, who were brought to America illegally as children. The program allows this group to defer any risk of deportation and get permits to work legally in the U.S. What it doesn't provide is a path to citizenship. Their status in this country has always been somewhat precarious, but now it's completely up in the air, according to college leaders and counselors and the young people themselves — making it difficult for them to continue on their often impressive paths.
"If you're a DACA student, you're sitting there wondering what's going to happen to you, which is a heavy shadow over your life," said Peter McPherson, the president of the Association of Public and Land-grant Universities, a Washington, D.C.-based organization representing many of the nation's public colleges.
And that shadow is more than just theoretical, McPherson notes — it's practical too. DACA recipients can apply to and attend many colleges, but they're barred from receiving federal financial aid. That means DACA students typically have to work to afford college. In Naveed's case, it took her eight years to earn her four-year college degree, despite being at the top of her graduating class in high school, because she had to work at the same time.
DACA recipients "really have to work twice as hard in some cases to be able to have access to education," as Maritza Solano, the director of education at CASA, an immigrant advocacy organization, puts it.
DACA students can't apply for federal financial aid
If Congress doesn't intervene to solidify the DACA program, young people in the program will lose the ability to work legally once their current authorization expires. What's more, rescinding DACA could put their financial assistance in jeopardy in some cases. Many states treat undocumented immigrants as international or out-of-state students for the purposes of public school tuition, while 20 states provide in-state tuition to this group. A handful of states offer in-state tuition to DACA students, not undocumented immigrants more broadly. It's unclear whether this week's announcement affects those policies.
"It's so difficult to give advice, to be honest," said Brendan Williams, the director of knowledge at uAspire, a Boston-based organization that helps low-income students navigate the financial aid system. "There's so much uncertainty," he added. The announcement may make some of the students his organization works with more hesitant to provide the information necessary for college applications, he said.
The Southern California College Access Network, an organization that works with college counselors in southern California, is pointing students and counselors to campus resources designed to help undocumented students and legal aid centers that may be able to advise them on their status, said Alison DeLuca, the executive director of the organization. In addition, they're reiterating to DACA students that they're still eligible for state financial aid in California, even without DACA protection. On Friday, they're also holding an emergency meeting for members to ask questions and get more information.
Still, "it's so hard to plan for when things change so frequently," DeLuca said. "We're trying to embrace our students and say 'we stand with you, we're going to do whatever we can to support you' and at the same time just feeling incredibly fearful for them and their futures."
Many colleges have said they stand with DACA students
Scores of colleges have tried to assuage students' fears over the past few days. Many have issued statements saying they stand in solidarity with the students and some are offering resources such as financial and legal assistance.
That instinct to help and protect DACA students comes out of both an economic and a moral imperative, said Mary Sue Coleman, the president of the Association of American Universities, a membership group composed of dozens of prestigious research universities.
"Many of our institutions and their leaders feel like that, as a nation, we don't break promises," she said, noting that these students came out of the shadows to receive DACA protection. "These are students who want to make something of themselves and contribute to the U.S. economy."
Veronica Alberto hopes to do just that, but she knows her situation is precarious. Earlier this year, she was forced to stop working for two months while she waited for her DACA authorization to be renewed. "I literally felt like a criminal, I never felt that before," said Alberto, who was brought to the U.S. from Mexico when she was only one. After the Trump administration's announcement, the feeling returned, she said.
Without DACA protection, the 21-year-old won't be able to keep her job in data entry, which she uses to help pay for her degree in surgical technology at a local community college and support her son and ailing father. Alberto turned the angst over her situation into motivation to become more politically active, including driving two hours from her Virginia home to attend a protest in Washington, D.C. shortly after the DACA announcement.
"I'm still here ready to fight" against the Trump administration's immigration policies. "If it doesn't affect me, it's going to affect my family and it's going to affect my son eventually."