Skip to main content
Training
Financial Aid Offer Review
Tuesday, March 12, 2024
2:00 PM - 12:00 AM EST
Virtual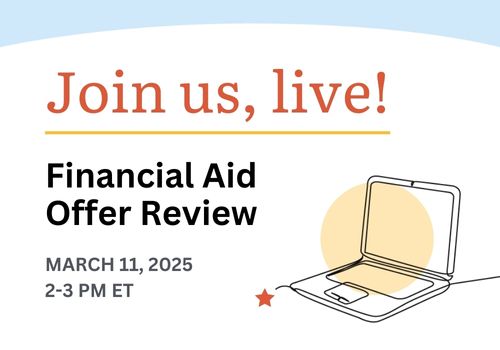 uAspire Webinar Series
This webinar gives you the tools and knowledge to review and compare financial aid offers with students and families for informed decision-making about college.
You'll be able to:
Use uAspire's College Cost Calculator to accurately compare college costs
Explain financial aid offer jargon in student-friendly terms
Identify financial aid offer best practices and common ways they can be confusing
Empower students and families to compare the full costs of attending multiple colleges in order to make informed financial decisions about where to go to college and how to pay for it while minimizing student debt.
uAspire's Webinar Series is offered at no charge for counselors, mentors, and college access professionals who want to boost their knowledge and refresh their programming or practice.
Register