Skip to main content
Blog
Application for the 2022 Student Advocacy Fellowship Opening Soon
September 9, 2021
By Ali Caccavella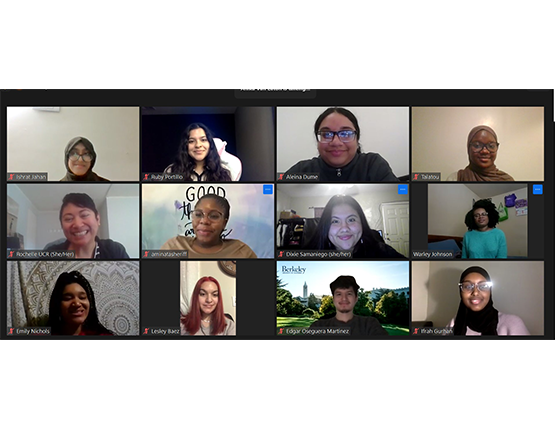 Through a paid fellowship program, uAspire supports college students to build advocacy skills and execute campaigns to influence policy leaders with changes needed in higher education affordability and equity.
Students are the primary consumers of higher education, so their expertise should drive policy changes!
CORE ISSUE
Postsecondary degrees are crucial for economic recovery, but college costs continue to rise with student debt and drops in enrollment disproportionately impacting students from underserved communities and students of color. This Fellowship supports current college students to amplify their experiences and advocate for structural solutions to the challenges they face affording college.
Watch this video to learn more about the program from former fellows:
OBJECTIVE
uAspire's fellowship program is designed for college students who have experienced navigating complex financial aid systems, high and unexpected costs while pursuing their degree. Fellows will receive training and professional development to advocate for change via personal testimony, student-centered proposals, and government campaigns to influence policymakers.
See how uAspire's Student Advocacy Fellows tackled college costs during #BeyondtheCollegeBill virtual advocacy week!
REQUIREMENTS
Who
18+ years old undergraduate. Pell-recipient or DACA/TPS, full or part-time students with at least 2-semesters credit in California, Massachusetts, New York, and Pennsylvania. Interested in policy and advocacy on college affordability. People of color, first-generation, working, returning-to-college and other underrepresented college students are encouraged to apply!
What
$1,500 total stipend for about 5 hours/week, roughly 100-hour commitment that includes training, research, individual and group advocacy projects at local and national level
Where
Entirely virtual engagement with teammates from California, Pennsylvania, New York and Massachusetts. Requires access to internet and laptop with video camera for web-conferencing.
When
Fellowship runs from January 2022 through June 2022. Weekly sessions held on Tuesdays from 4-5:00 PM ET/1-2:00 PM PT for training and working meetings. Independent work, individual coaching and additional team meetings average 5 hours/week to complete advocacy deliverables.
How
Applications will re-open later this fall. Please check back later to apply, or share your email via this form to be notified when applications become available.
Ideal candidates are curious about the workings of policy systems, outspoken about their ideas, eager to make change, considerate of all perspectives and committed to issues of equity in higher education!
Questions?
Please email Ali Caccavella, VP Policy and Systems Change, at Ali@uaspire.org.