Skip to main content
Blog
FAFSA Advising "IRL": Our Work in Action
November 11, 2019
By Audrey Jerome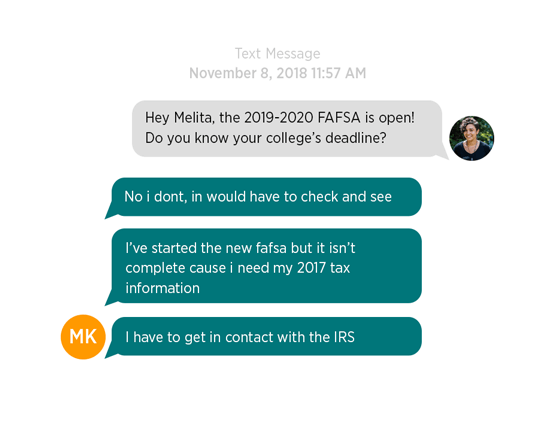 Take an inside look at how college students are supported to renew the FAFSA accurately and on time. The best part? They just had to text with their uAspire advisor to get the help they needed.
These two advising conversations took place during the 2017-18 and 2018-19 school years as part of our Succeed advising program for college students.
Please note that we didn't edit the content of the texts or correct typos, but we did change the students' names.
Jamie and uAspire Advisor Karen Wilber

Melita and uAspire Advisor Lauren Miller